I recorded a file using the Voice Memos app. How do I upload it to Rev?
You can save the file to your phone and send it to us in just a few easy steps.
1. Open the iPhone Voice Memos app on your device. It will show each recording in a list. Tap the file you want to have transcribed, and it will open slightly to reveal a play bar, ellipsis menu (...), and a trash can icon. Tap the ellipsis menu in the lower left.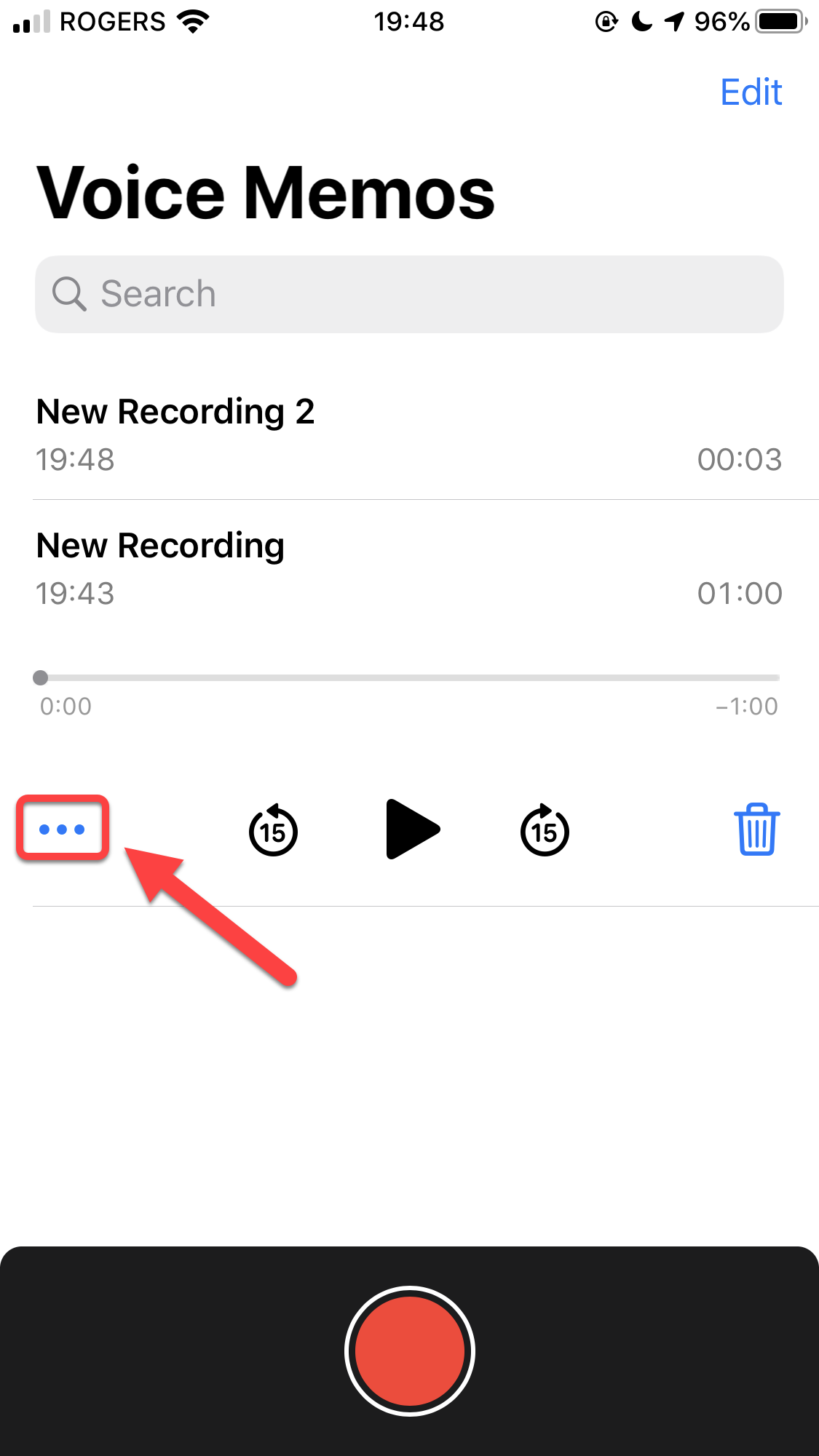 2. This will open the following menu. Choose the Save to Files option.
3. This opens a new menu asking where you would like to save the file. Tap the On My iPhone option and it will expand to open a list of folders. You can ignore these. Simply tap Save in the upper right of the screen. The file is now saved to your phone.
4. Open your mobile browser and navigate to Rev.com. Tap Audio & Video Transcription, then tap Get Started (https://www.rev.com/checkout/transcriptionfiles). On that screen, tap Upload File and you will see the following menu. Tap Browse.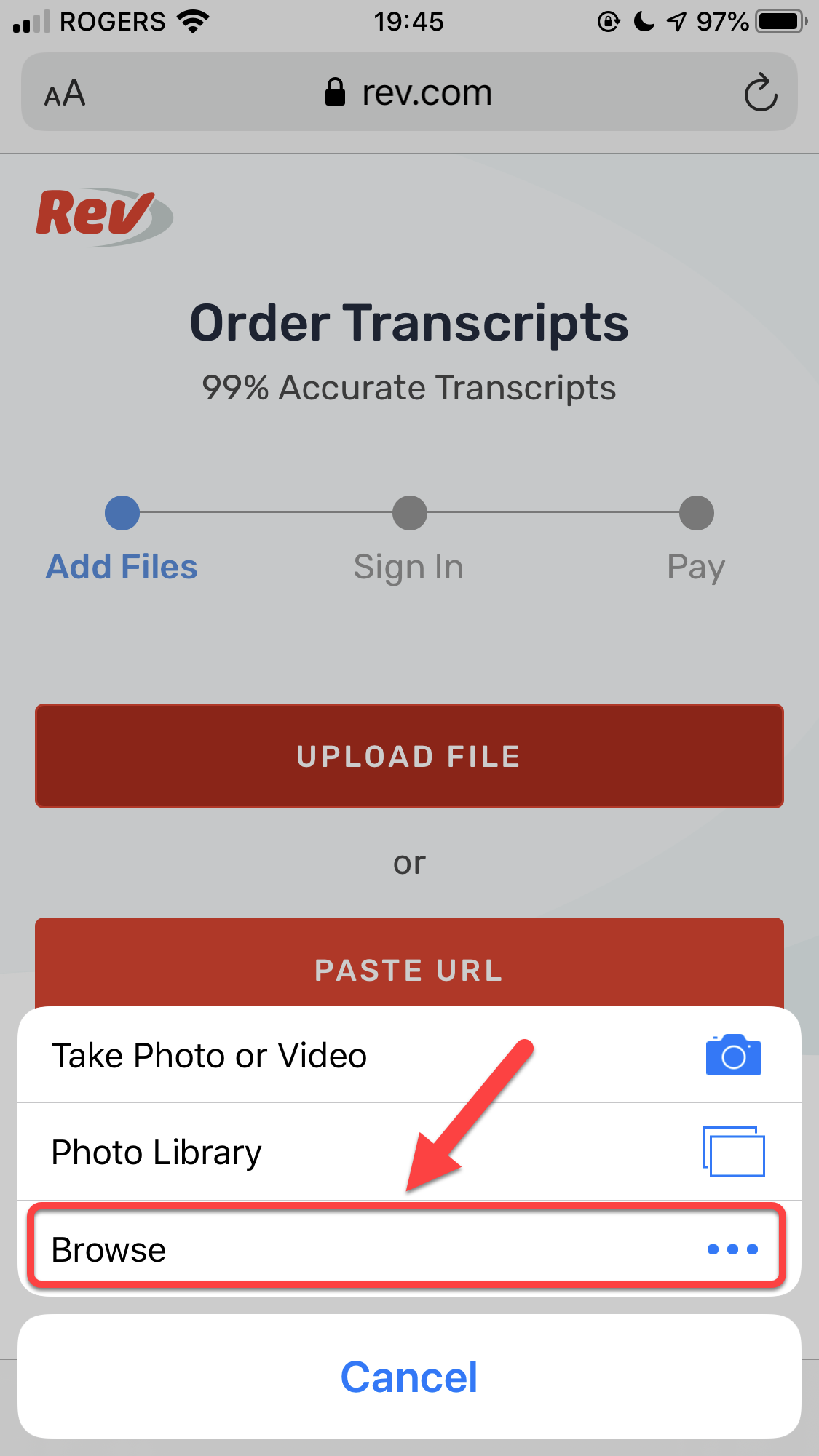 5. This should bring up a menu of all the files and folders saved on your phone. The file you just saved from the Voice Memos app should appear on this screen. Tap on it to begin the upload process.
There you have it! You can now proceed with the checkout process to place your transcription order.