How do I view a list of all my past orders?
You can access your Order History by visiting https://www.rev.com/account/orders/orderhistory or by clicking your name in the upper right corner of the website, then choosing Order History.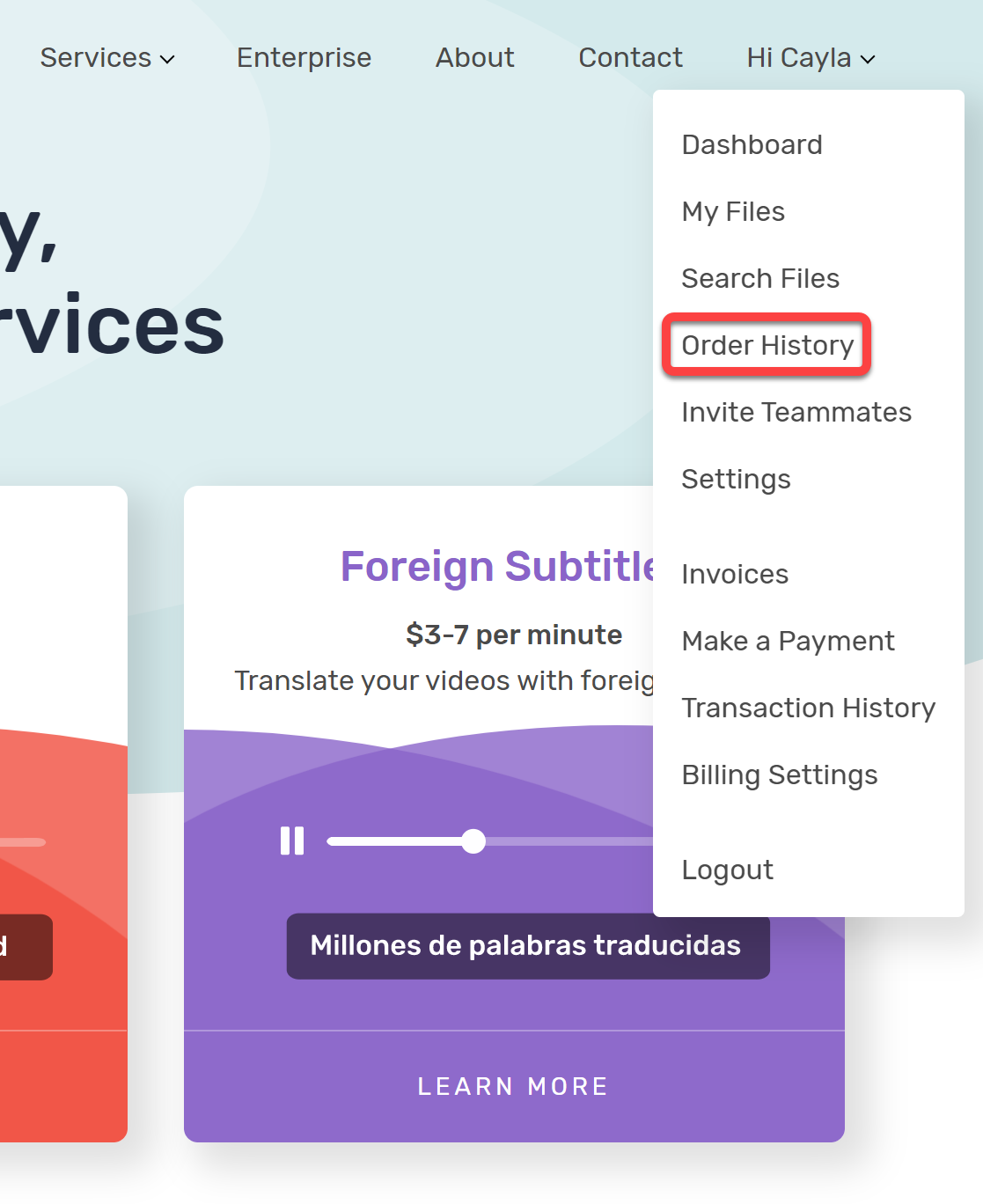 From your Order History page, you can click into any individual order by clicking on the order number. You can also view:
The reference name/number for the order
The date the order was placed (mm/dd/yy)
Who placed the order (helpful for shared accounts)
The current status of the order
Which service the order was for
The total size (in hours and minutes) of the order
The total cost of the order
At the bottom of the page, there is the option to export your order history as a CSV file.
If you need to search for a specific file by keyword or file name, click Search Files in the left menu of the Order History page.