How do I embed an interactive transcript for my video?
Getting the Rev Interactive Transcript player up and running is fast and simple.
Please note: The Interactive Transcript player only works with the Kaltura video player and is exclusively for caption orders. We don't currently support this for transcription orders. Want to see other players supported? Email us at support@rev.com.
If you've placed at least one caption order with Rev via our Kaltura integration, your completed caption orders will have an Embed link next to the file name.
Click the Embed link to access the embed code, then click the Copy Code button.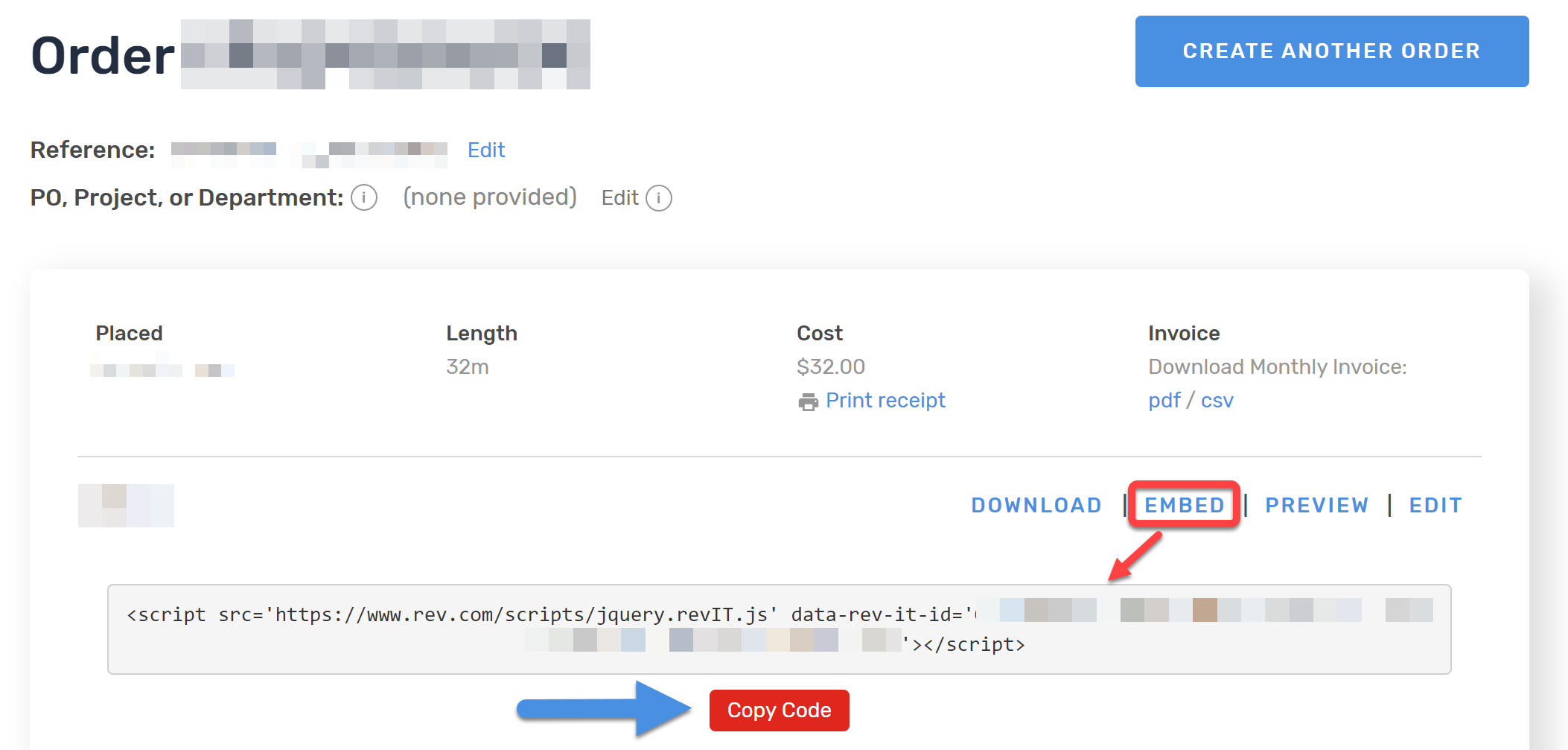 Once copied, the Interactive Transcript embed code can be inserted into your webpage anywhere around your Kaltura video player.