The Rev / YouTube integration allows Rev accounts to connect multiple YouTube accounts. But each YouTube account can be connected to only one Rev account. For example, if you need to caption videos on three different YouTube channels, you can connect each of these accounts to your Rev account. However, if you have a YouTube channel with multiple managers, only one manager may connect the channel to his/her Rev account.
Once you have connected your first YouTube account, you can add additional accounts from the video picker, as shown in the screenshot below. Orders may be placed with videos from multiple YouTube channels. Completed captions will be uploaded and associated with the proper video in their respective channels.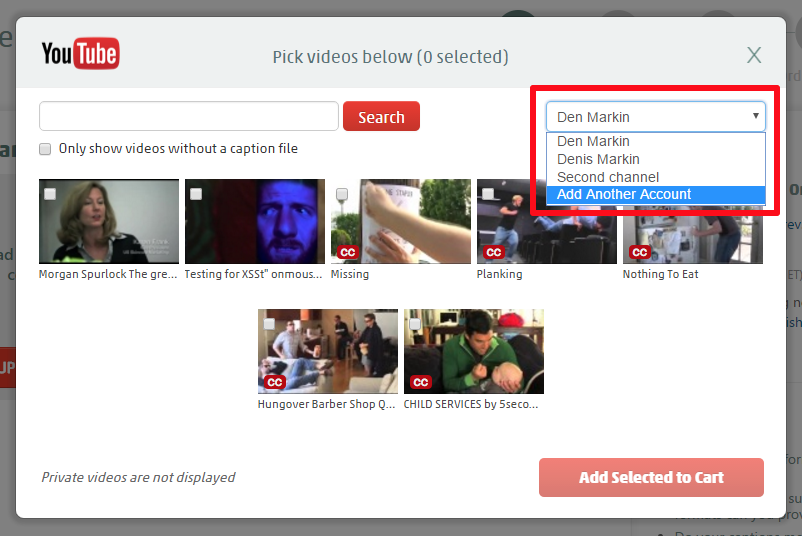 If a second Rev account attempts to add a YouTube channel already associated with another Rev account, the user will receive an error and not be allowed to proceed.
If you need help, please email support@rev.com.