Once you checkout, things move fast so the window to cancel is very small. On the Order History page click on the order you want cancelled. If you are able to cancel, you will see the following: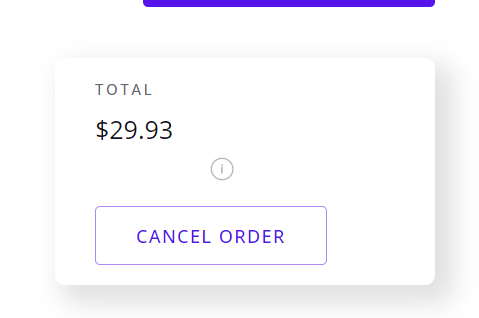 When you click CANCEL ORDER, you will need to confirm before the order is canceled. 

If the cancel order button is not available, please reach out to our support team via live chat by clicking on the purple widget on the bottom right of this page. If your order is not in progress, we may be able to cancel this for you.
*Cancellation may not be guaranteed
**Please note that there may be a slight delay in communication between the order page and your order status