Being able to reposition your captions/subtitles can often be essential to the way your video is received by your audience.

The wrong positioning can obscure important information embedded in your video. Additionally, on mobile devices, app menu options can also obscure your captions/subtitles.

When it comes to customizing your captions/subtitles positioning, you'll need to decide if you'd like to customize the position of your closed (timed-text files), or open captions/subtitles (burned-in video). The two options work differently and each has its own limitations.
Closed Captions (SRT, SCC, MCC, etc.) Positioning and Customization Options:
The preview that you see in the Captions Editor only applies to Closed Captions files and will only reflect positional changes in file formats that support top and bottom positioning (SCC, MCC, TTML, DFXP, XML, VTT, STL, or CAP).

If you'd like to change the position of your closed captions, in the customer editor, you can drag and drop the captions to the relative top and bottom thirds of your video.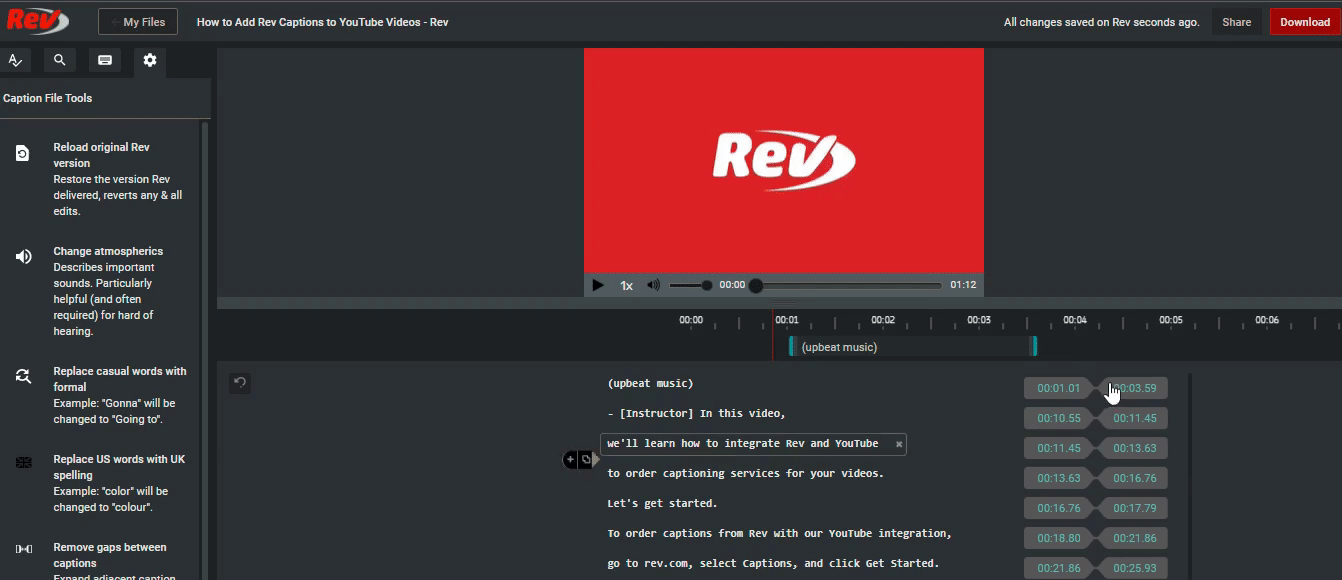 Please note that if you're using the SRT file format, the positional changes will not be honored. Additionally, some platforms will force your captions to the platform's default positioning (like YouTube and Vimeo), regardless of the file format you use.

In summary, if you're using a file format that supports top and bottom positioning, then the file will honor the relative positions you've selected in our Captions Editor. However, the exact position at the top or bottom of your video, and whether positional changes are honored at all, are platform-dependent.
Open Captions (Burned-In Video) Positioning and customization options:
The position of the text on your burned-in video can be adjusted to align to the top, middle, and bottom of your video. You'll also be able to justify the text to the left, center, or right of the video. While we aren't able to provide individual captions group positional changes just yet, from the burned-in video customization options, you'll be able to reposition all the captions for your burned-in video, as shown in the following clip.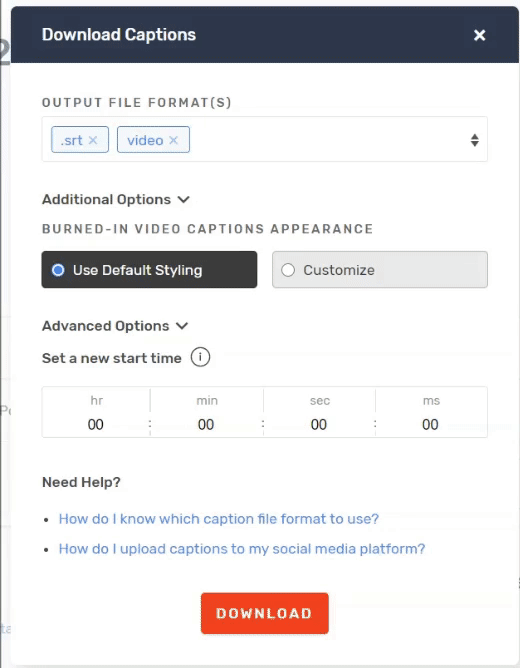 You may also find the following articles from our Help Center useful: