Can Rev Customize the Formatting/Layout of My Transcript?

At this time, Rev doesn't offer customized transcript formatting or layout options.

However, you will have the following formatting/layout options when downloading your transcripts:

When downloading from the My Files page, you'll have the options to either;

1 - Download the transcript as "In-line"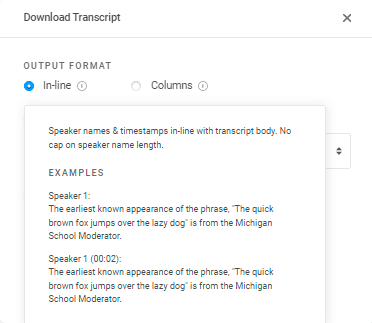 2 - Or as "Columns"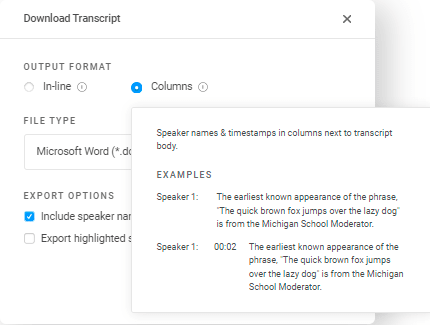 When downloading from your order page via your Order History, you'll also be able to download your transcripts in our older Paragraphs or Tables layouts.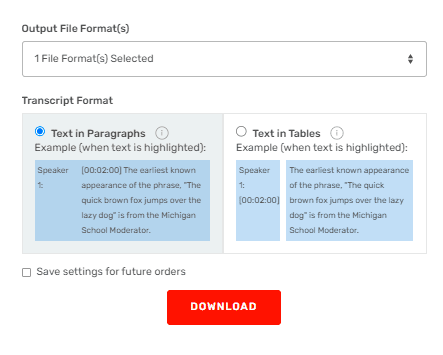 For more transcript and order preference options, check out the following article:

- Transcription Settings