Intro to Workspaces
Overview: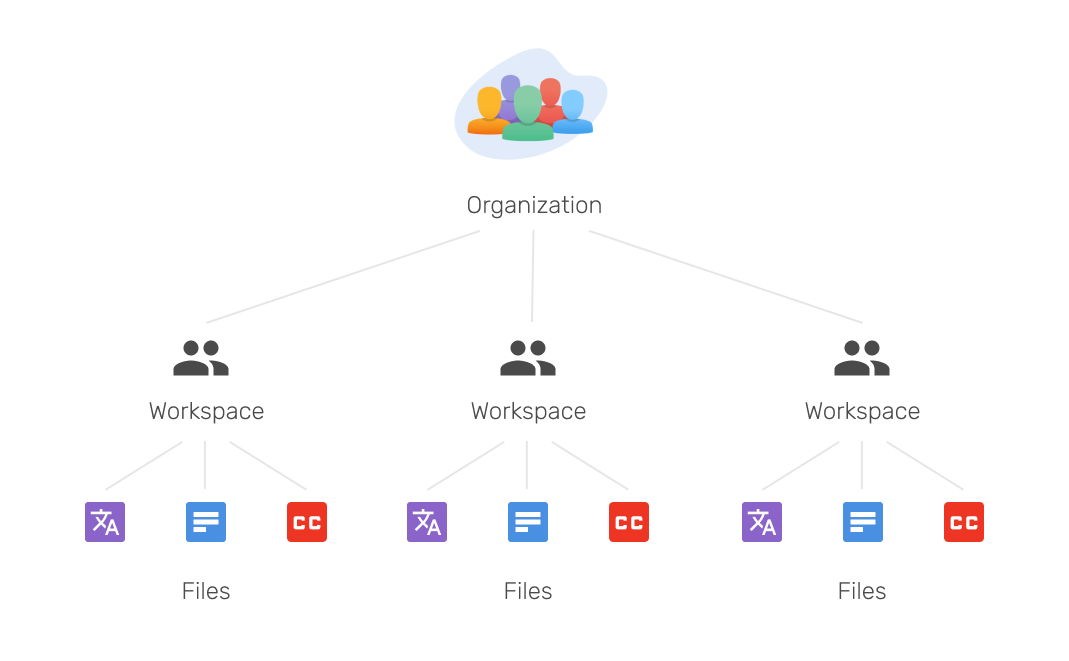 As more teams turn to remote work, completing projects successfully can't rely on physical proximity. Organizations need collaboration tools they can rely on to save time, maximize productivity, and meet deadlines with ease—which is why we built Workspaces.
With Workspaces, your organization's users across various departments can work independently or collaboratively—all within a single account to get more done with less effort.
What is a Workspace?
Workspaces are shared file libraries in your Rev account that can be organized by projects, departments, or anything else. Authorized Users of Workspaces can collaborate with their team to edit and share files, place new orders, and update project status. Team members can be a part of as many Workspaces as they'd like. Offering improved flexibility for our largest customers.
When to use Workspaces?
Both large and small teams benefit from using Workspaces. Consider using Workspaces when you have:
Departments, teams, or projects with unique budgets, cost centers, or billing needs

Projects with deadlines you want to monitor progress

Individual teams that only need visibility into what they're working on
Getting Started With Workspaces
Your First Workspace:
Upon creation of your new Rev Pro account, all existing files and users within your organization are by default placed into Workspace #1 (feel free to rename in Workspace Settings). By default, all API orders will be routed to this Workspace.
Creating Workspaces:

If you are the Account Owner, you can easily spin up new Workspaces for projects, teams, or departments. As you'll recall, Workspaces can be comprised of specific members & orders to ensure the right folks within your organization have access to the right files.
Click the "Create New Workspace" button on the left-hand navigation bar.

Create a name and description (optional) for the Workspace and click "Create Workspace".
Managing Your Workspaces: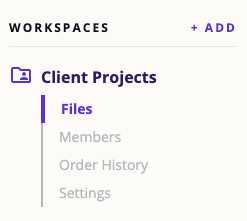 Each workspace consists of files, members, order history, and settings.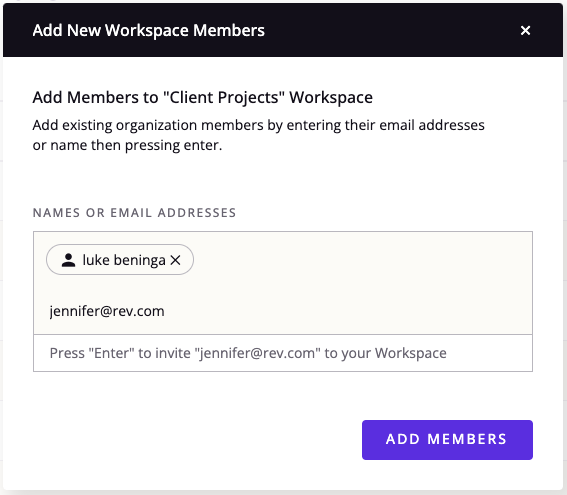 Account Owners and Managers can add any members from their organization directly to the workspace via the "Add Team Member" button on the Workspace Members page. If you want to add a new member to your organization, you can do so via the Org Members page.
Additionally, users can be removed from a workspace by clicking on the ellipses next to their name in the Workspace Members table.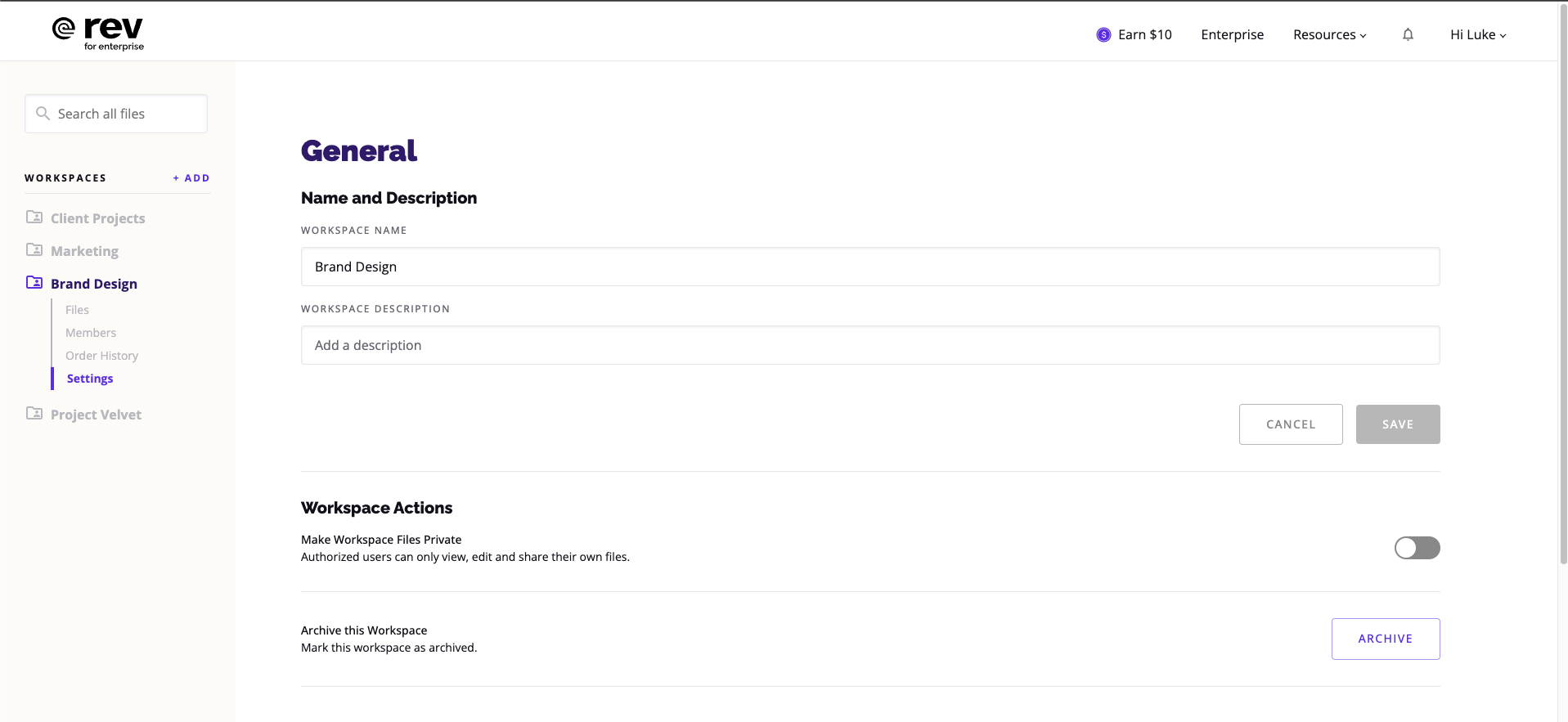 Within the Workspace Settings page, users can leave the Workspace & the Account Owner can archive the Workspace. Archiving a Workspace removes all members and files remaining in the Workspace.
The "Make Files Private" toggle will limit Authorized Users to viewing only their files. Managers and the Account Owner will still be able to view all files in the Workspace.
Placing Orders With Workspaces: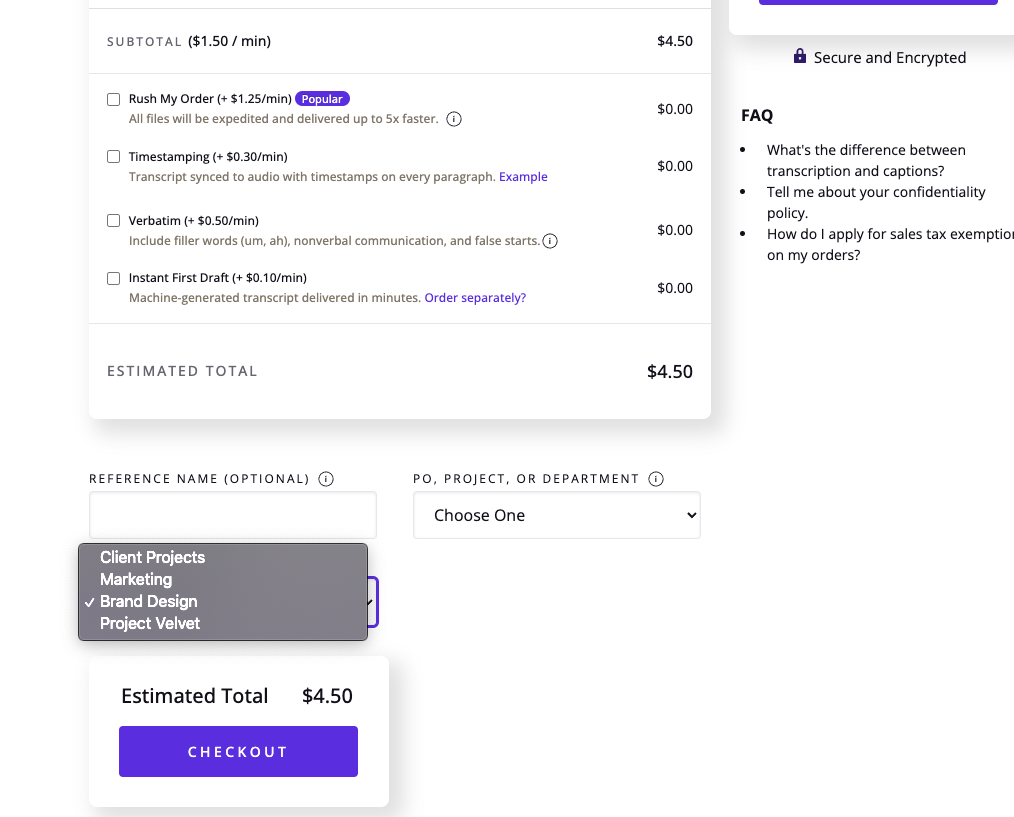 Organization users can route new orders to any workspace they belong to. Workspace order routing ensures orders are sent to the right location and are easily trackable via the Usage Dashboard. New orders can easily be directed and attributed to a specific workspace by using the "Select Workspace" field in checkout.
Moving Files Between Workspaces: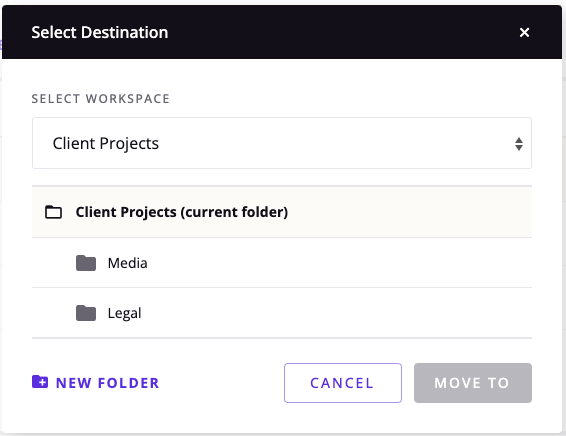 Files can be moved from one Workspace to another via the "Move" button. A warning message will appear if the file is being moved to a Workspace that does not contain members of the current workspace it resides in.
Organization Order History:

Organization Order History gives a birds-eye view of orders across all your workspaces. Orders can be filtered by Workspace to monitor orders within one or all workspaces.
Inviting New Members to Your Account (Org Members Page):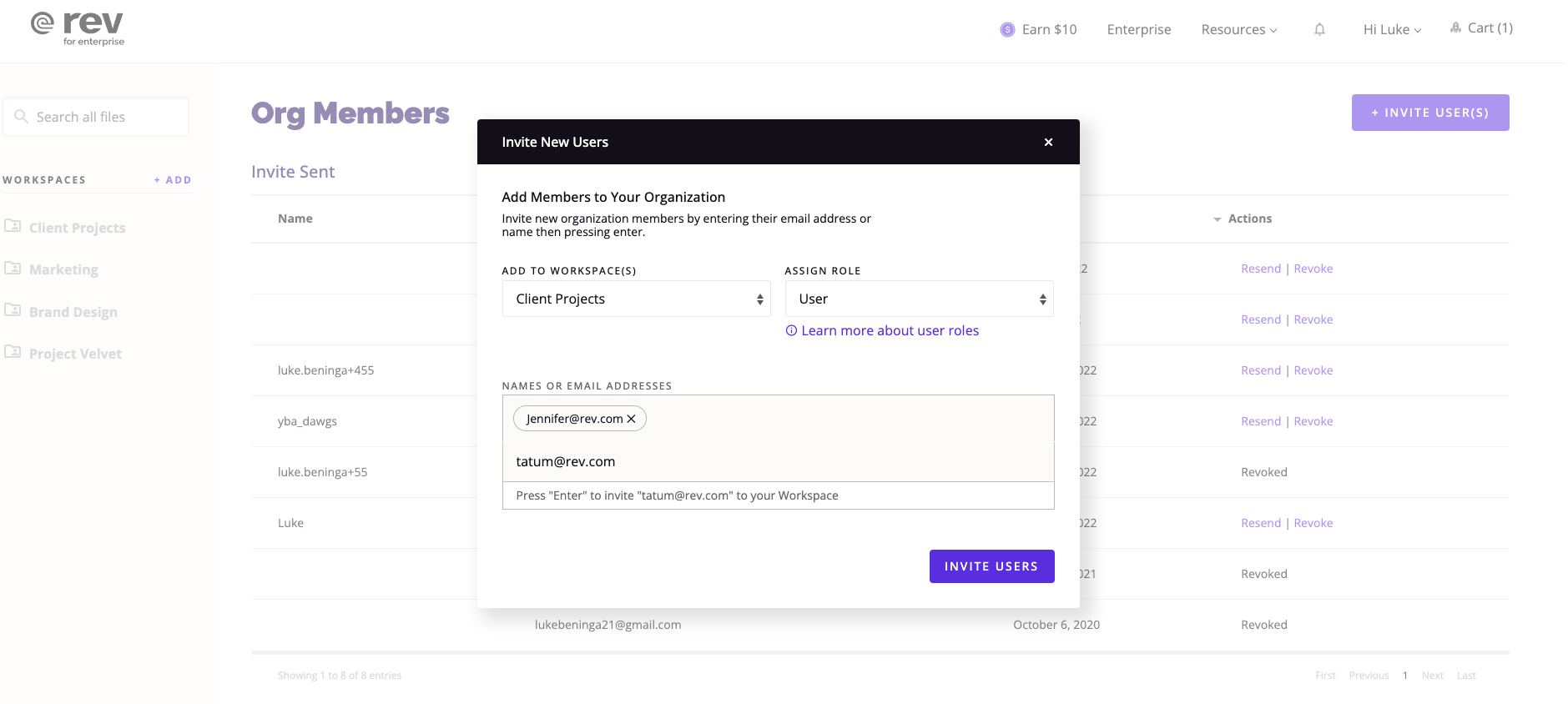 The Account Owner and Managers can bulk invite new members to their account on the Org Members page. Use the "Add to Workspace" & "Assign Role" fields to ensure they have correct permissions and file access when they accept the invitation.
File Search: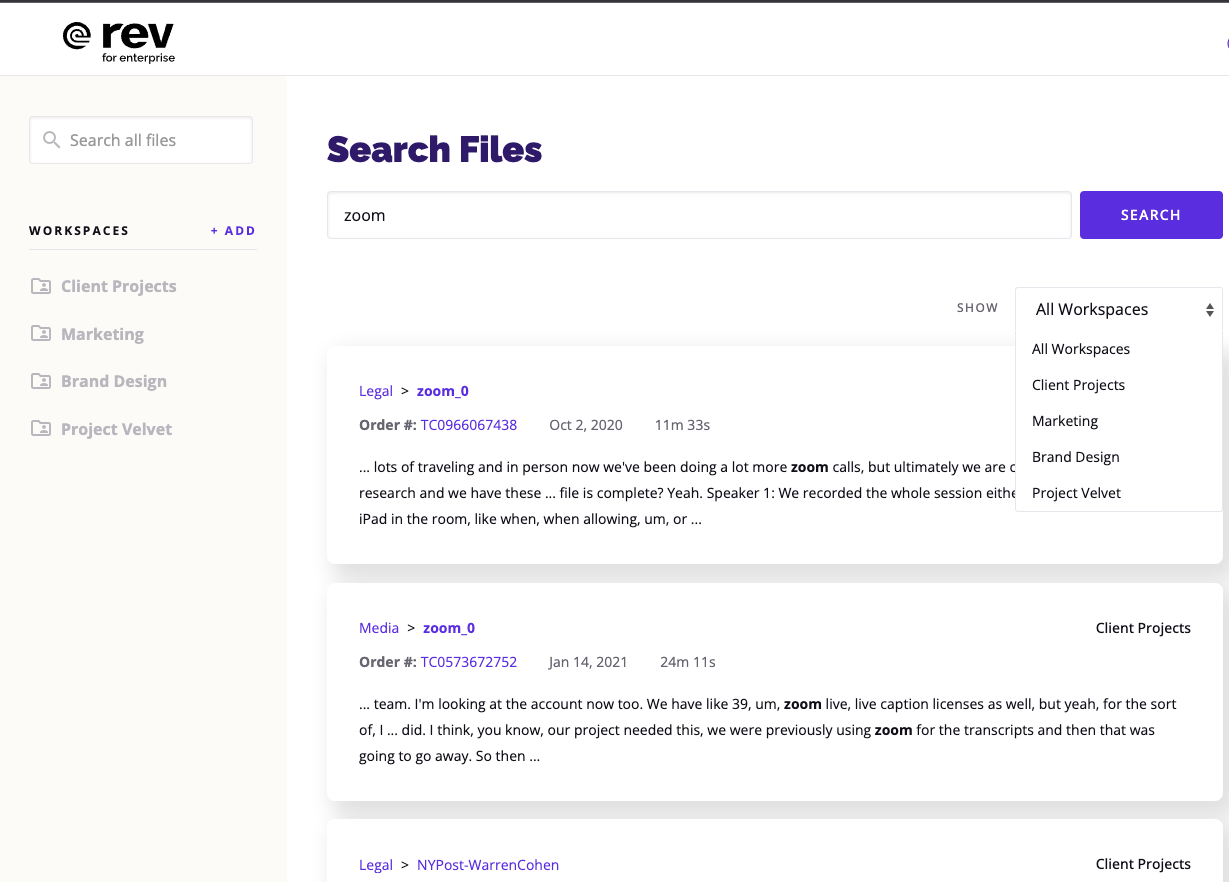 File search is found in the left-hand navigation bar and can be filtered by Workspace.
User Permissions: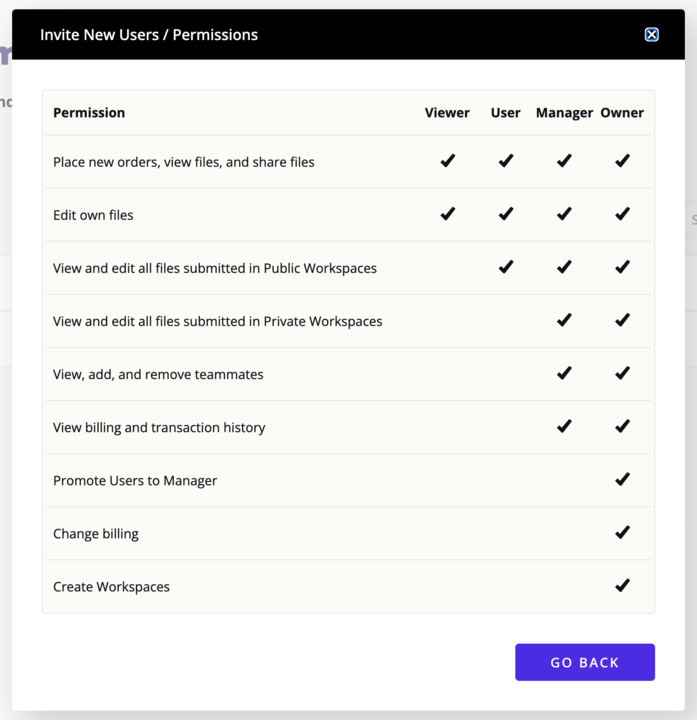 Enabling Billing by Workspace:
Billing by workspace allows you to have more billing flexibility within your Rev organization. This feature enables you to have a different billing method for each of your workspaces, allowing you to have multiple teams, departments, shows, or projects under the same organization, even if they need to be billed separately. Workspaces can still share a billing account if you have a team spread across multiple workspaces.
This is currently available for active Rev Pro customers.
With billing by workspace you can easily manage:
Independent pools of prepaid funds
Invoice delivery to different users
Distinct credit cards for each workspace
Executive level reporting by workspace in usage dashboards
BxW might be a good fit for you if you:
Are using Rev for multiple teams, shows, or departments and want to easily split their costs between different budgets
Are currently having to manually assign Rev costs to their appropriate cost centers
Are looking to expand Rev usage within your organization
Are looking to better organize your team's spend in Rev
Are an active Rev Pro plan customer


To get started with billing by workspace, please schedule a call with your account manager or customer success manager to get set up. To learn more about billing by workspace you can watch this video or read the FAQ here.