How Do I Download Receipts For My Rev Live Caption Subscription?
When payment is made, the Rev account owner will receive an email receipt confirming that the payment has been processed and a notification that the subscription will continue for the next month.
If you need an official PDF receipt for a specific monthly payment, you can download one from your account. To do so, follow these steps:
Head to the Manage Live Captions

page in your Rev account.

Select Manage Subscription:




Select Billing History in the pop-up window that appears:




Select Download next to the charge you would like a receipt for.



Note: If you have more than 5 previous charges, you may need to select the Load More button to view previous months that are not currently being displayed: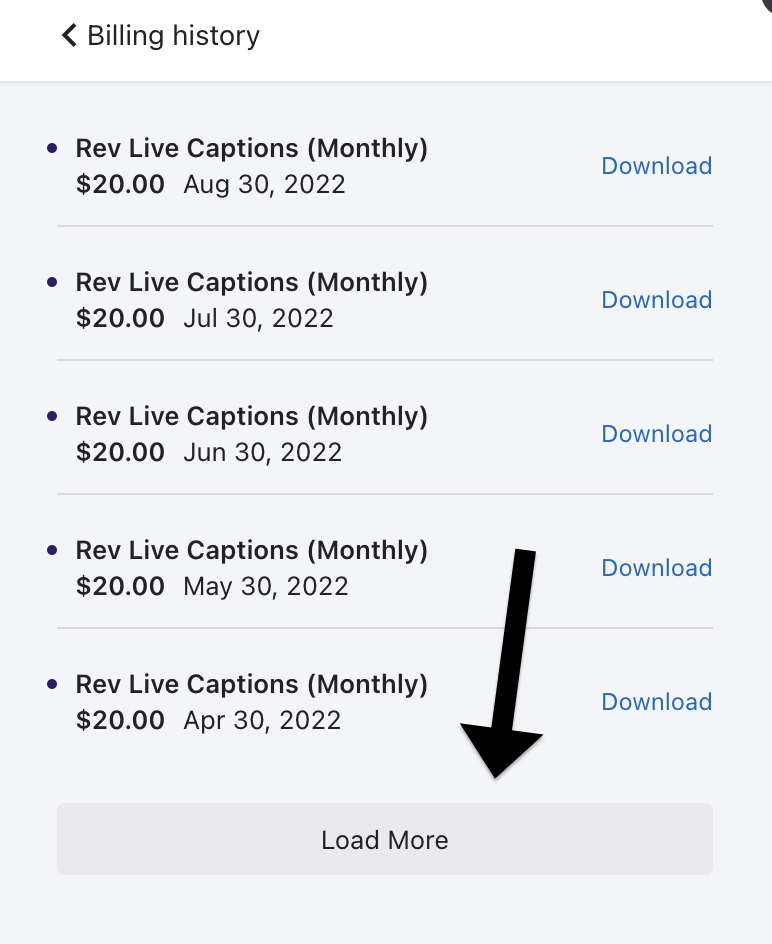 The PDF receipts you can download from this section of your account include the following information:
Rev company letterhead

Customer information (name and company, if applicable)

Invoice number and date of invoice

Billing period (dates X to X)

Subscription ID for the Rev Live Captions subscription

Next billing date

Charge amount

Last 4 digits of the card used for this transaction