How Do I Transition From an Annual Contract to a Monthly Subscription?
If you've reached the end of your annual subscription, and you'd like to transition to a monthly subscription, you will need to add a monthly payment method.
To update your billing method on your Rev Live Captions account:
After logging in to Rev, go to 'Manage Live Captions'.

Click 'Manage Subscription'.

You will see a pop-up appear on the screen with your current live captions subscription. Select 'Payment Methods'.

Enter your credit card information and click 'Add'.
After adding a payment method, you can edit the number of licenses on your subscription if needed.
(Note: if you try to edit the number of licenses on your subscription before adding a payment method, you will be asked to add a valid payment method before making changes.)
To edit the number of licenses on your subscription:
Click on your subscription in the pop-up and select 'Edit Subscription'.

To increase the number of seats on your subscription, select the appropriate number of seats and click 'Update Subscription'.

To decrease the number of seats on your account, please email support@rev.com
If your plan currently shows a negative number of "users left to add", you must either: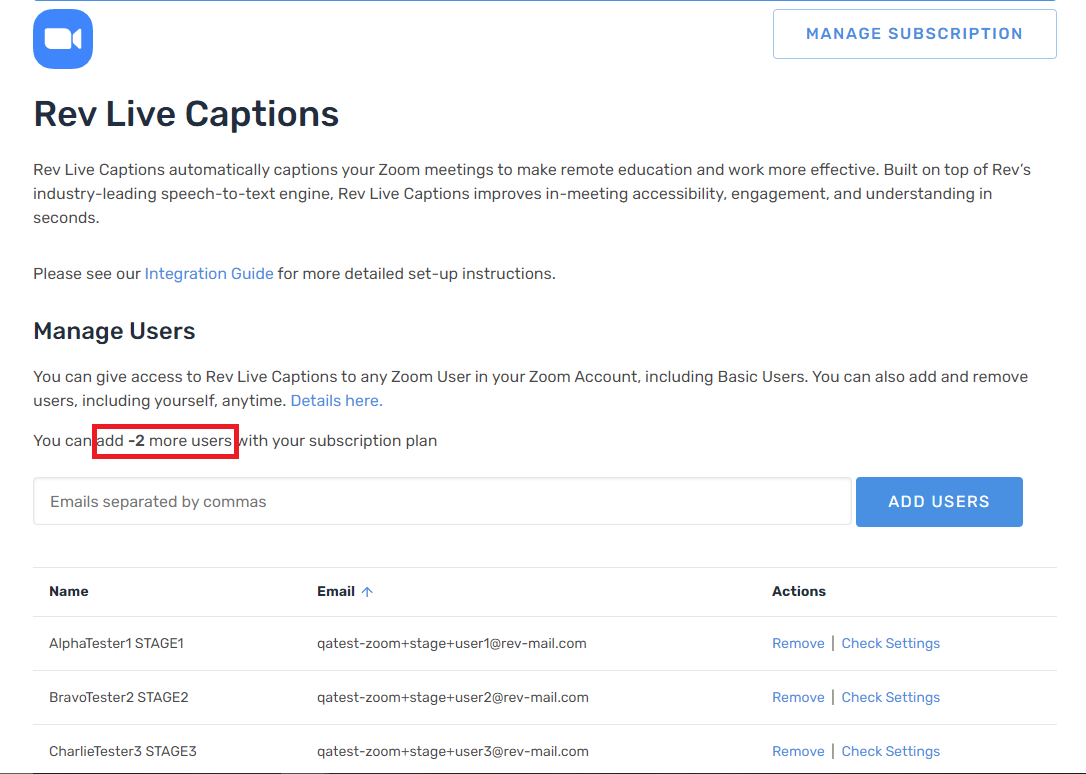 Increase the number of licenses on your account (see instructions above)

Remove users until you have 0 "users left to add"