How can I add burned-in captions to a past order?
If you've ordered captions or global subtitles in the past, you can easily purchase & apply burned-in captions to a historical order.
To apply burned-in captions or burned-in subtitles to an order, locate the desired order via Order History, and click the Order Burned-in Captions/Order Burned-in Subtitles button beneath the list of files on the order.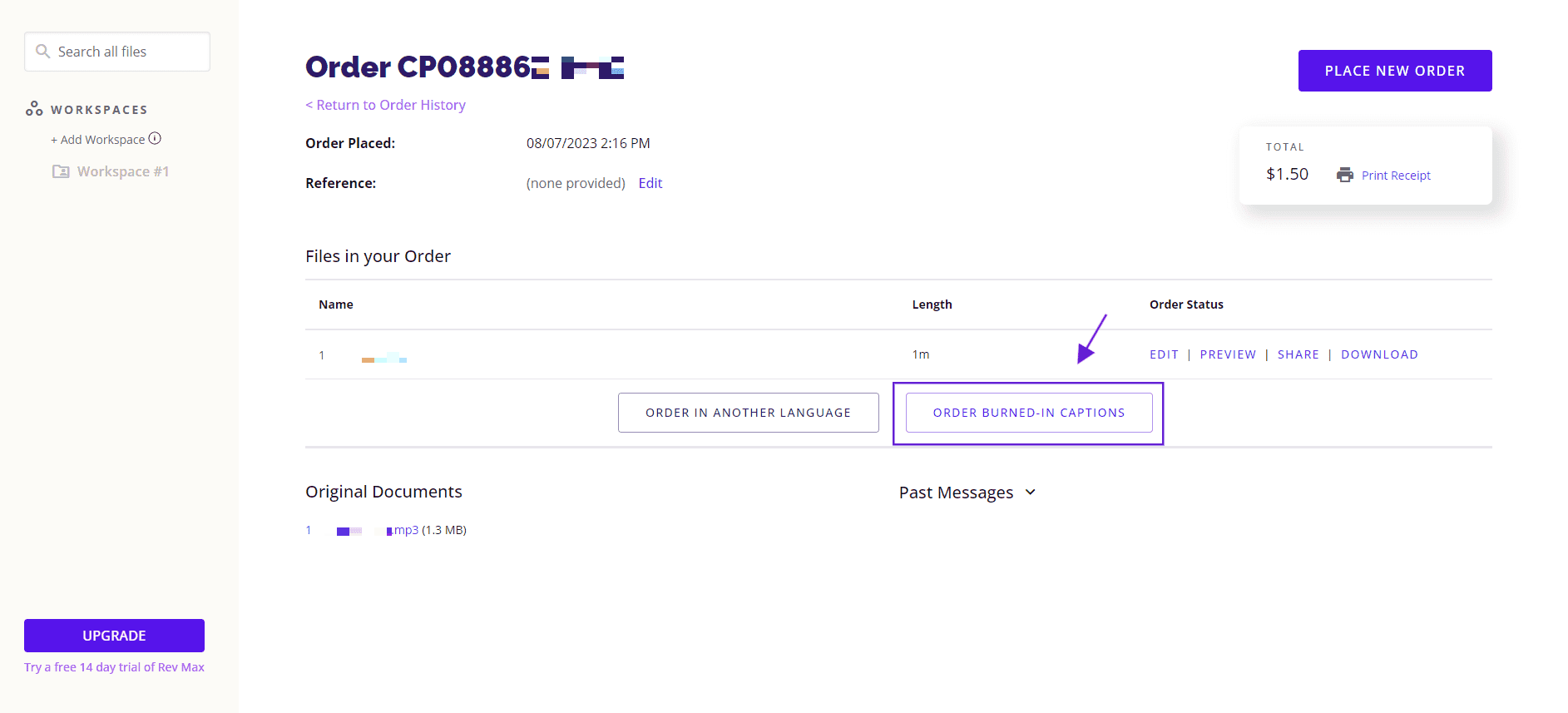 All files from the order will be automatically loaded to the checkout page where you can preview additional charges and an updated order receipt. You will be required to use the same payment method used to purchase the original order. Click the purple 'Checkout' button and check your inbox for your burned-in files.