My transcript was redone, but I still see the old version in the editor.
When a transcript is sent back to be redone, you may still see the old version of your transcript until you click the Reset option. This option is located in the ellipsis menu (...) located in the box in the middle of the editor.

The Reset option can be found in the middle of the dropdown menu.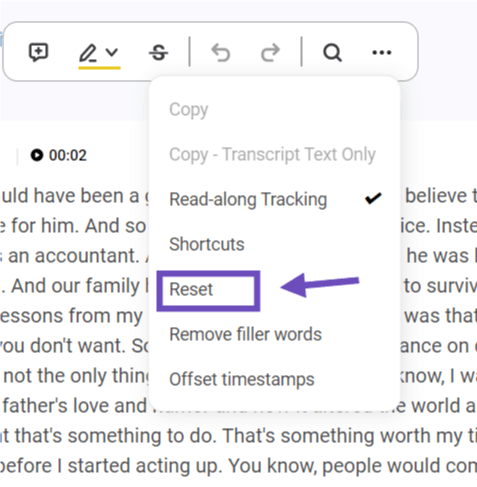 When you click Reset, a pop-up will appear with the option to "Show Versions." Selecting this option will take you to a side tab that shows all versions of the transcript that have been saved or created.

After selecting Show Versions, you will be taken to the left-hand side of the transcript editor. Once there, you will select the version that says "Original version." This is the original Rev version that will load your redone transcript.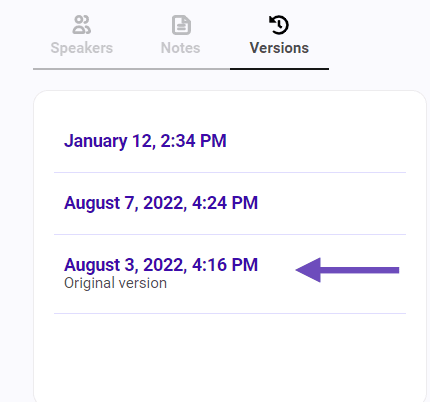 Once you select the date that says "Original Version," the last prompt will appear. Select "Revert Transcript" to save the current version of your transcript and load the chosen version. Your redone transcript will now load into the editor and you can edit and download the newly revised version.