I ordered English captions and now need global subtitles. Can I use my caption order to create the new subtitle order?
You can easily add global subtitles to any existing caption order. Click on the order number in your Order History, then click Order In Another Language beneath the list of files on the order.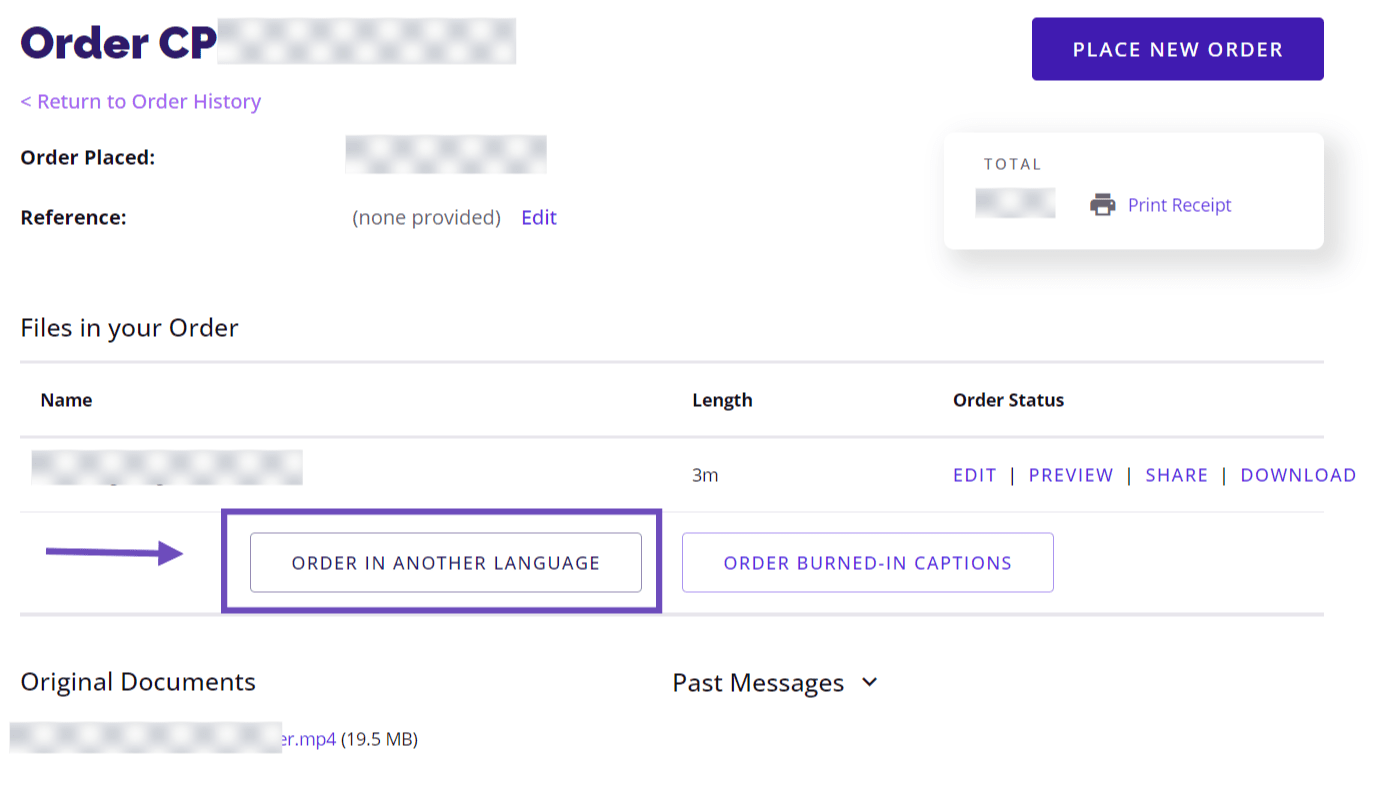 All files from the order will be automatically loaded to the checkout page. If you need to delete any files from the subtitle order, click the purple trash can icon to the left of the file you wish to delete. If you have an alternate .srt file that you would like to use instead of the one included with your caption order, click the blue trash can icon to the right of the file name to delete the existing .srt and add a new one.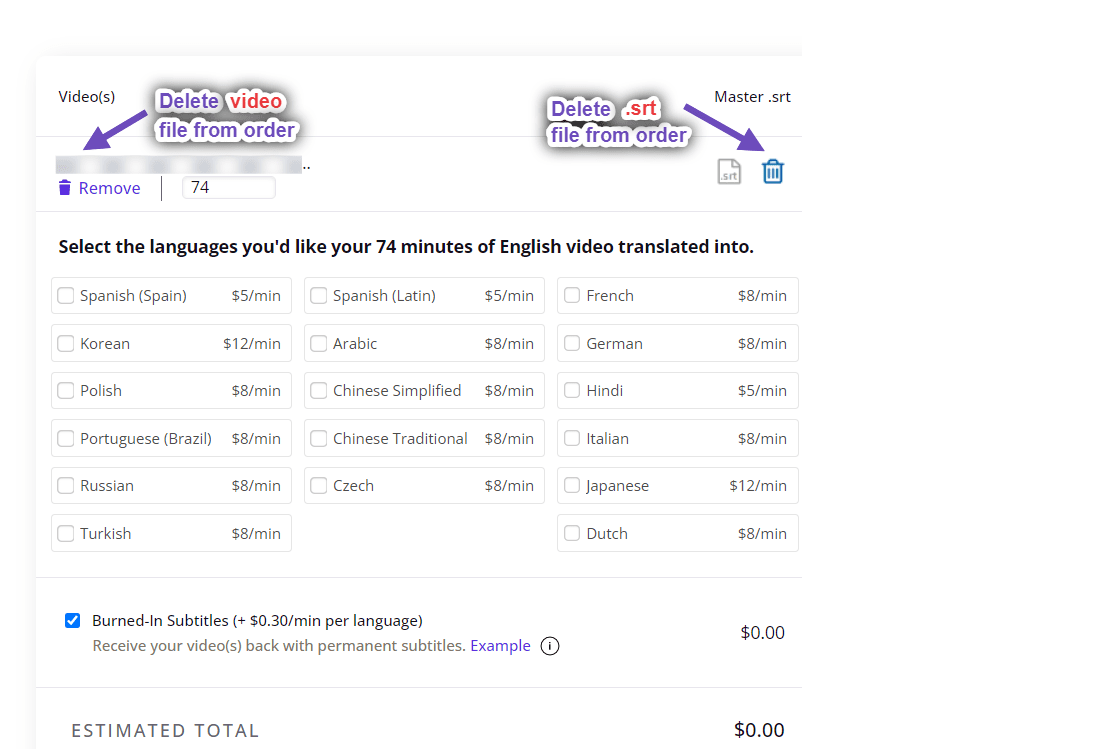 Choose the language(s) and output format you wish to receive. Click here for a list of languages we offer for subtitling. You can always download other formats later, so don't worry too much about which format you choose. Click the purple Checkout button, enter your payment information, then click Place Order to complete the process.