Can I store my credit card information to my account?
Yes! You can add or edit your credit card information in your Payment Settings, which can be accessed from the upper right menu by clicking My Account, then clicking Payment Methods in the left menu.

If you don't currently have a card stored in your account, click the purple link that says Add, next to the credit card option. If you already have a card stored and need to update it, click the purple Edit button. Please note that at this time, only a single card can be stored on an account.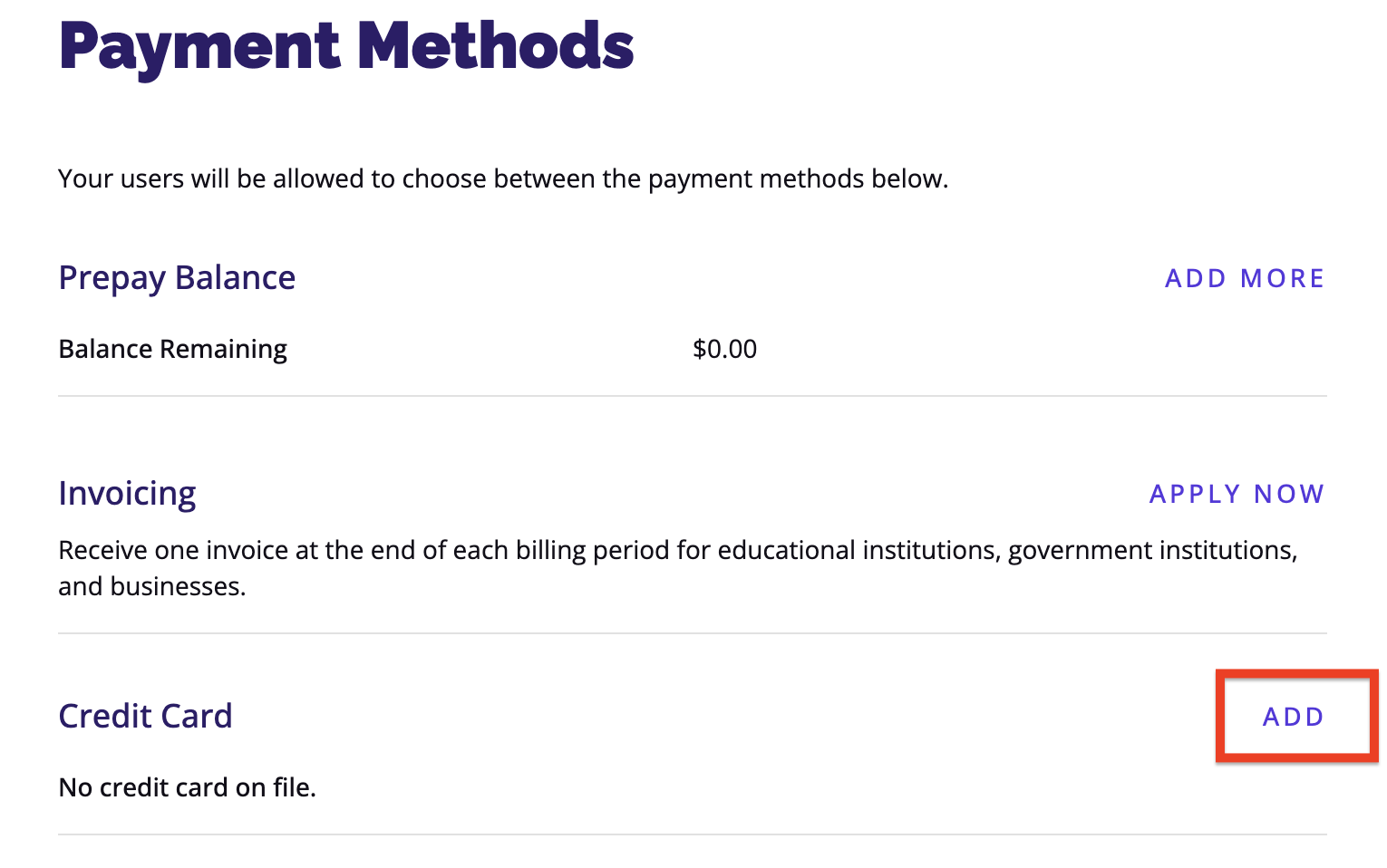 You will be asked to confirm your login information before proceeding. Once you've done so, you can add your card information and click the purple Save button to add it to your account.
If you already have a card on file, you can update or delete your card information. If you're having trouble updating an existing card, try deleting the old card entirely, then adding the new one. This will usually resolve the issue. You can delete a card by clicking the purple Delete link, which will appear next to the Edit button when a card is already on file.
If you're having any trouble at all getting a card added, you can reach out to our support team at support@rev.com or via live chat by clicking on the support button on the bottom right of this page and they will be glad to try to add the card for you.
For invoiced customers, you have the option to use the card on file to automatically pay your balance each month. When you add your card, check the box next to Pay off balance with this card automatically every month to enroll in Auto Pay.