Where can I change the default language of my files? Where do I add CC emails for all orders?
These options are found in your Account Settings page under Order Preferences > Global Settings. Click the blue Edit button to modify these.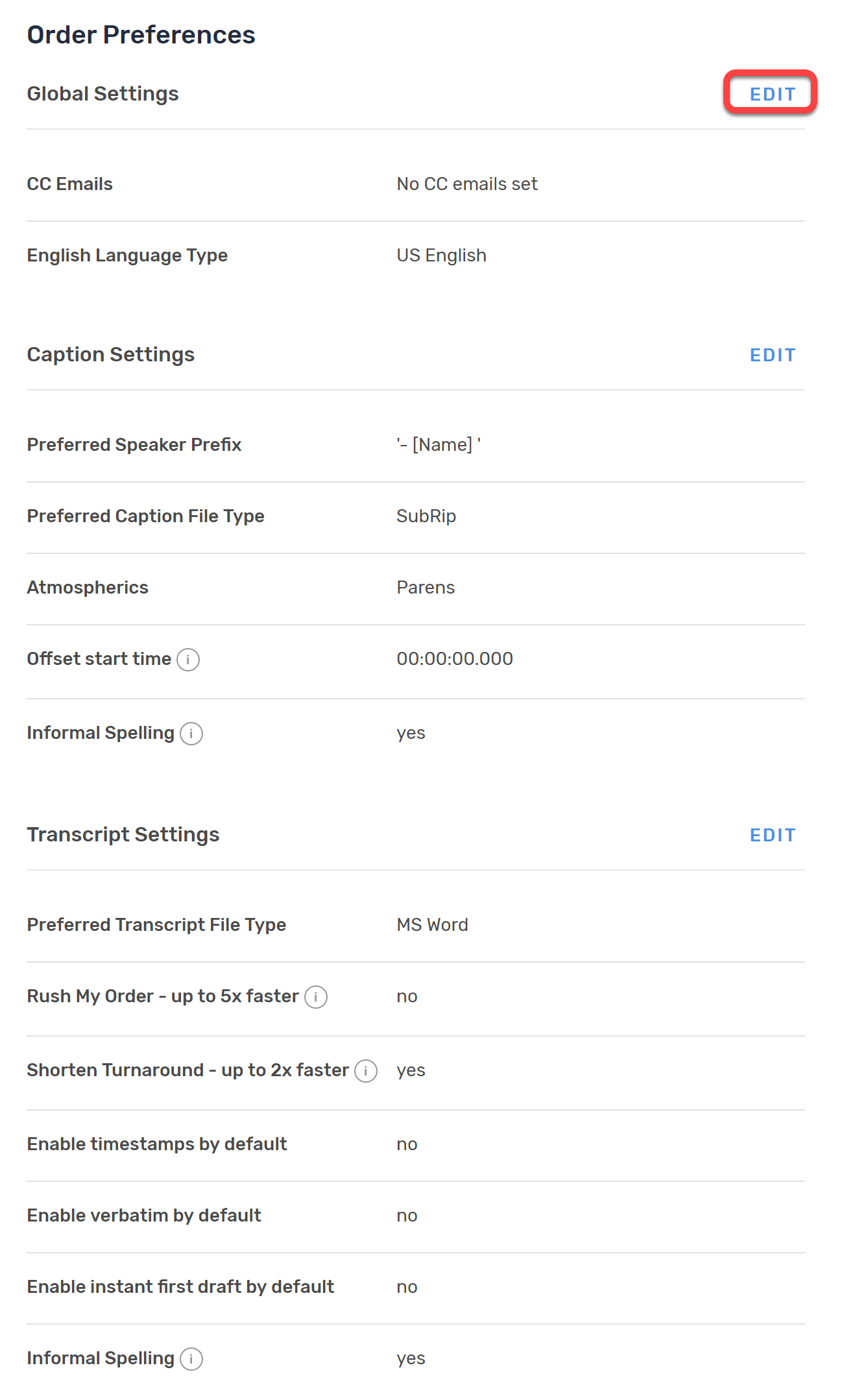 When you add a CC email under global settings, that person will receive notifications for all orders placed in your account. If you want to CC someone on certain orders only, you can add their email address during the checkout process instead.
We offer two English output options: US and UK. By default, all orders are delivered in US English, but if you prefer to receive UK spellings, you can select that option here. Please note that the setting will apply to all orders going forward.