How do I change the email address for my account?
You can easily update your email address by visiting your settings page and clicking Change next to your email address.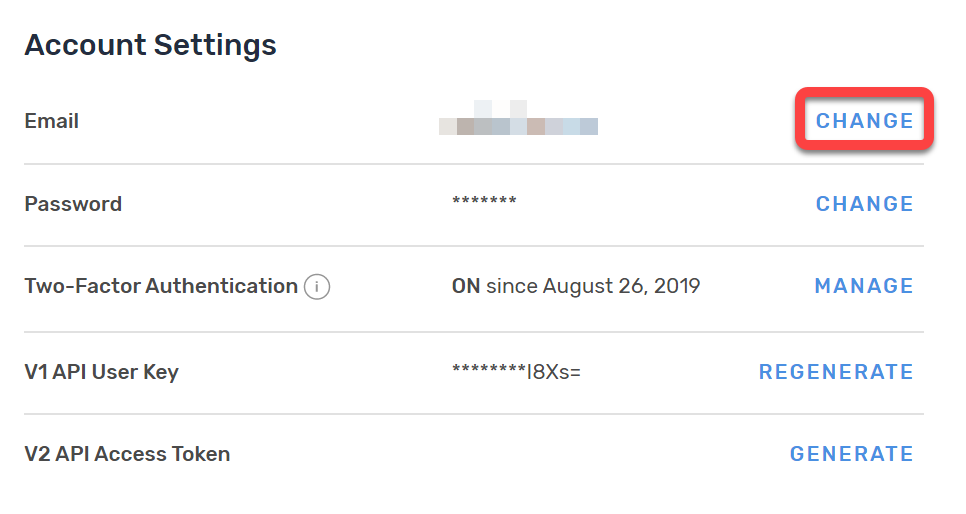 Enter your new address, re-enter to confirm, then click the red Change Email button to complete the update.
That's it! You're all set.