Can I change how often I receive emails?
Yes, you can adjust your email preferences from your Account Settings page. Scroll down until you see the section titled Notification Settings and click the blue Edit button.

On the next screen, you can adjust the notification frequency for two types of emails:
Order feedback requests
Order delivery notifications
For feedback requests, they can be turned either on or off. For order delivery notifications, you can choose to be emailed when each individual file is ready, or be emailed only once when the entire order is complete. Once you've updated your preferences, click the red Save button.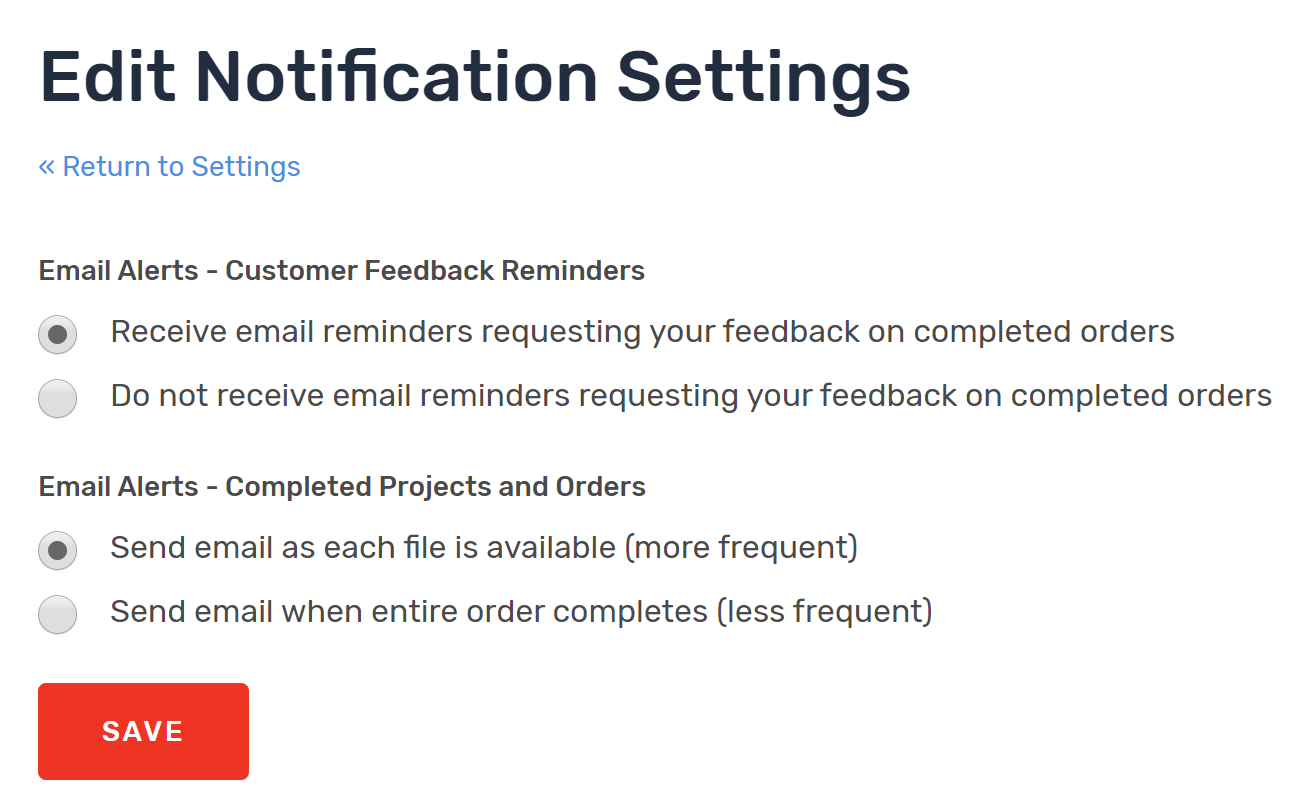 If you would like to opt out of promotional emails, click the Unsubscribe link at the bottom of the email.