I added speaker names to my order, but they weren't used in my transcript. How do I fix this?
We strive to always include the names provided, but there may be times when our team is unable to do so.
For example, if the transcriptionist is unable to tell which person each name should go with or otherwise has trouble identifying them, they will use speaker numbers instead (Speaker 1, Speaker 2). If there were similar voices that couldn't be distinguished, Speaker X may be used.
Another reason your labels may not be correct is if you ordered Rush or submitted a long file (>2 hours). These files are split into segments to be worked on, which can result in speaker labels being incorrect in the final file.
While we don't guarantee speaker labeling, we have a quick and easy way to modify the labels in your completed transcript using our free Client Editor.
Click any speaker label in your transcript to open the edit screen
Delete the current label in the edit box, then enter your new label
If you want to change ALL labels with this name to your new label (e.g. change all Speaker 1 to Jeff), check the box that says Change all CurrentSpeakerLabel to:
Hit the Enter key or click outside of the edit box to apply the change
That's it! Your labels will now be updated throughout your transcript.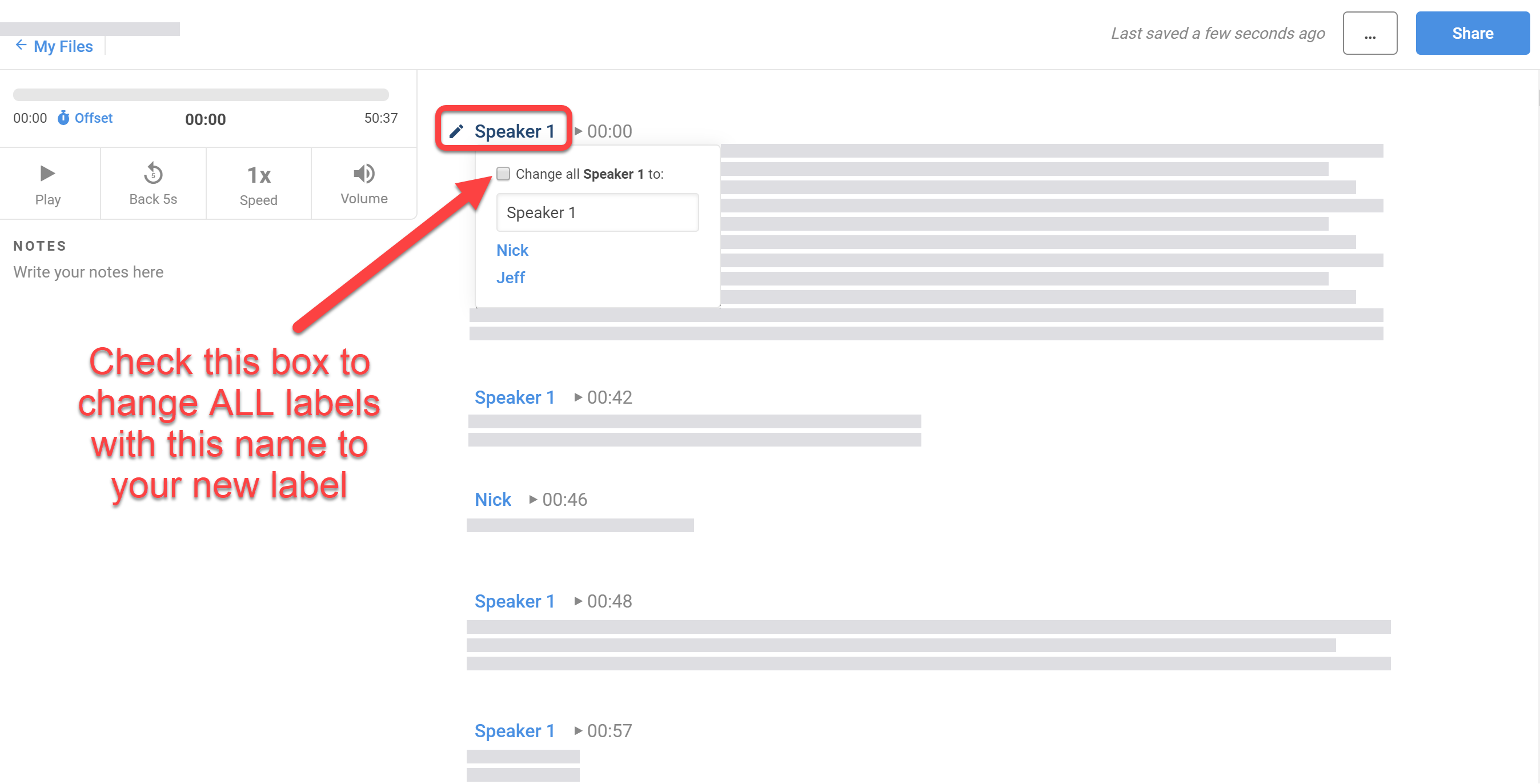 You also have the option to remove all speaker labels when you download your transcript. Click Download in the upper right corner of the editor. Uncheck the box that says Include speaker names and click the blue Export button. The downloaded copy of your transcript will not contain any speaker names.