How do I change the permissions for the users on my account?
You can adjust the role of any user on your account by visiting the Manage Team page. Under Teammates, you can choose whether to promote or demote a user, depending on their current role. You can also revoke* an account.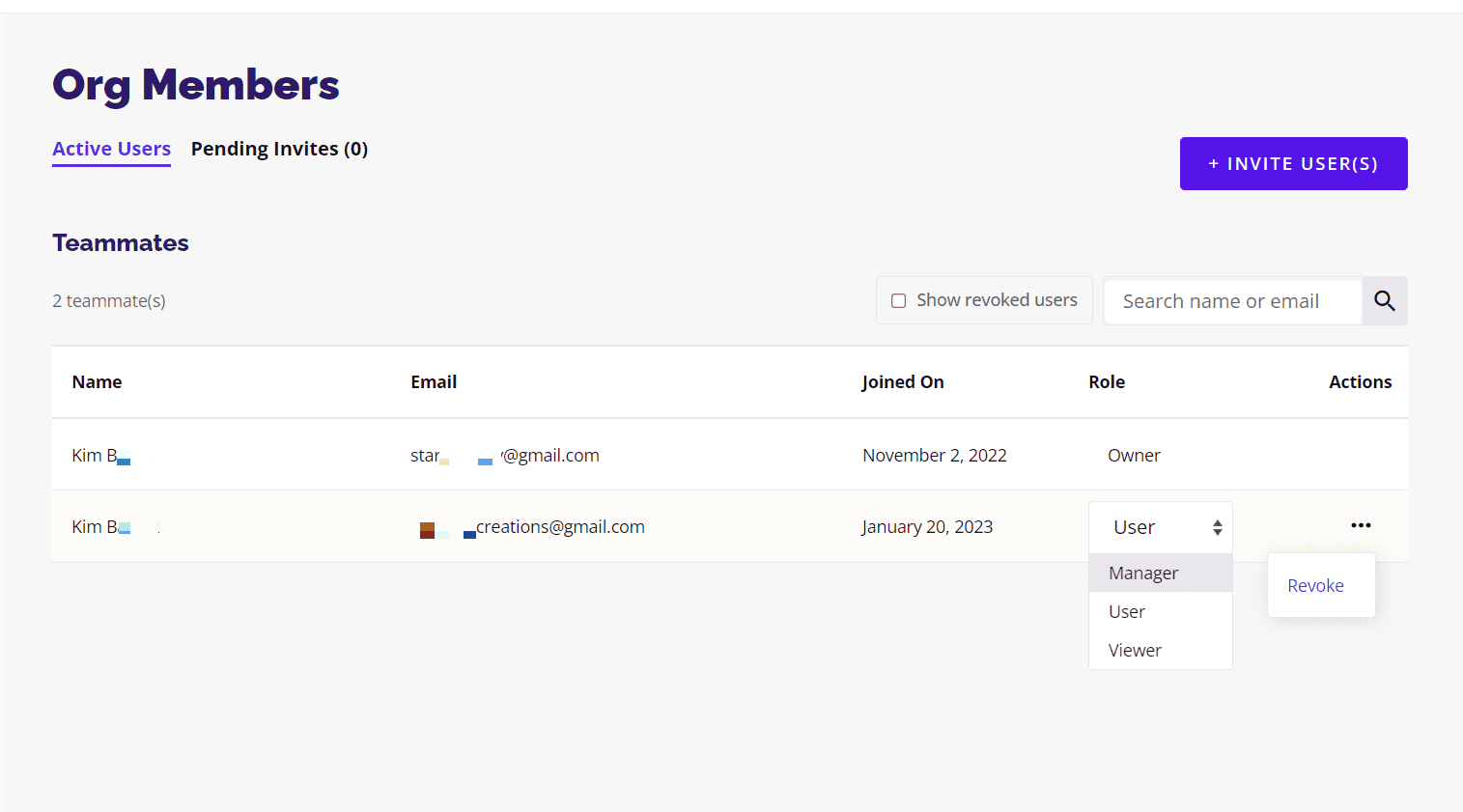 *It's important to note that revoking an account will close that user's Rev.com account. Please be absolutely sure you want to do this before revoking a user.
To display previously revoked users, check the Show revoked users box under Teammates.
The following illustrates the permission level of each role: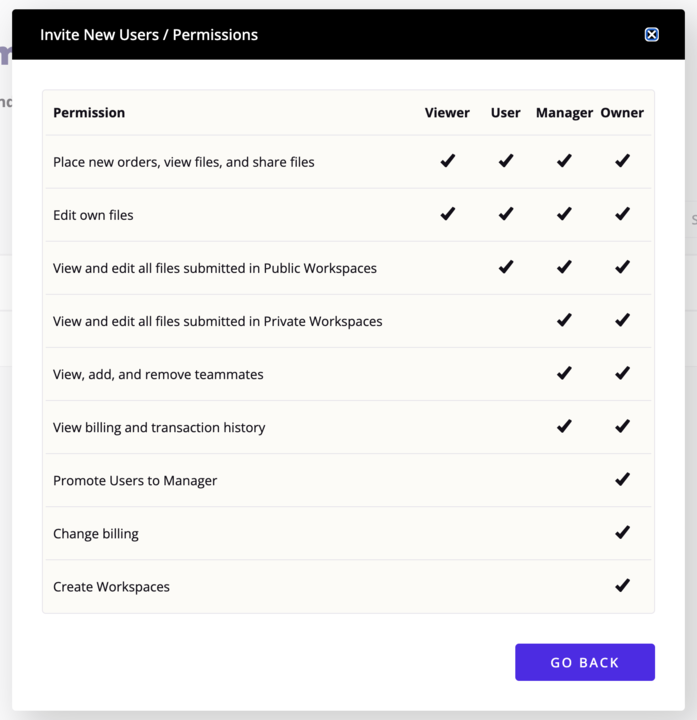 If you need to transfer ownership of the account, please reach out to our support team at support@rev.com or live chat via the help button on the bottom right of this page to request this.