How do I update my password?
You can easily change your password by visiting your settings page and clicking Change next to your password. Note: This option is only available on the Rev.com website. Passwords can not currently be changed within our mobile apps and can only be changed by logging into the site itself.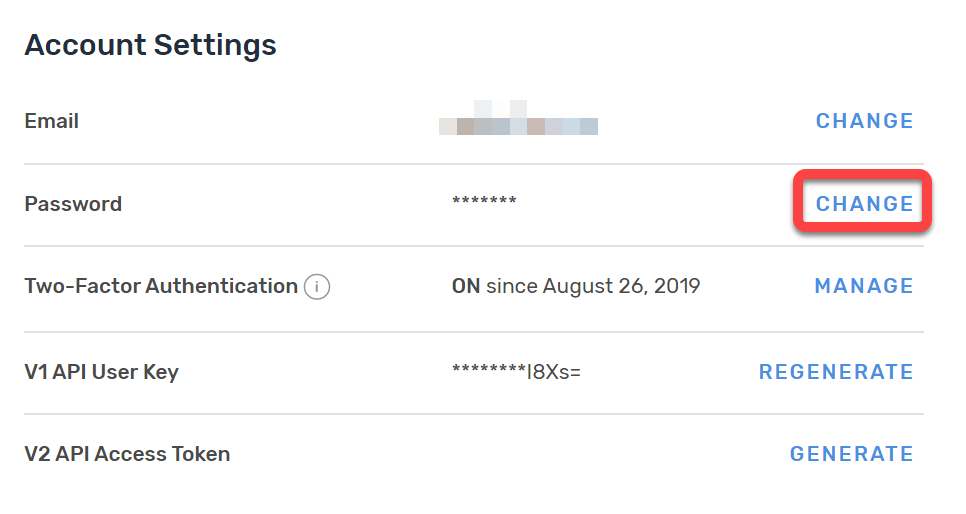 Enter your current password, then enter your new password twice. Click the red Change Password button to confirm the update.
That's it! You're all set.