How do I embed (burned-in) the captions in my video?
We now offer burned-in captions (open captions) for an additional $0.30 per minute. Learn more here. When you add burned-in captions to your order, you'll have the option to download your video with the captions burned-in as an additional file format.
The end product for captions is what is known as a sidecar file. It's a versatile, text-based file that you then add to your video by uploading the caption file to the online platform where your video is hosted. Viewers can toggle these captions on or off. You'll receive these captions by default when placing a caption order, but with the burned-in captions add-on added, you can download your captions as a video as well.
On the caption checkout page, select the "Burned-In Captions" add-on to receive your video with captions or global subtitles hard-coded into the file.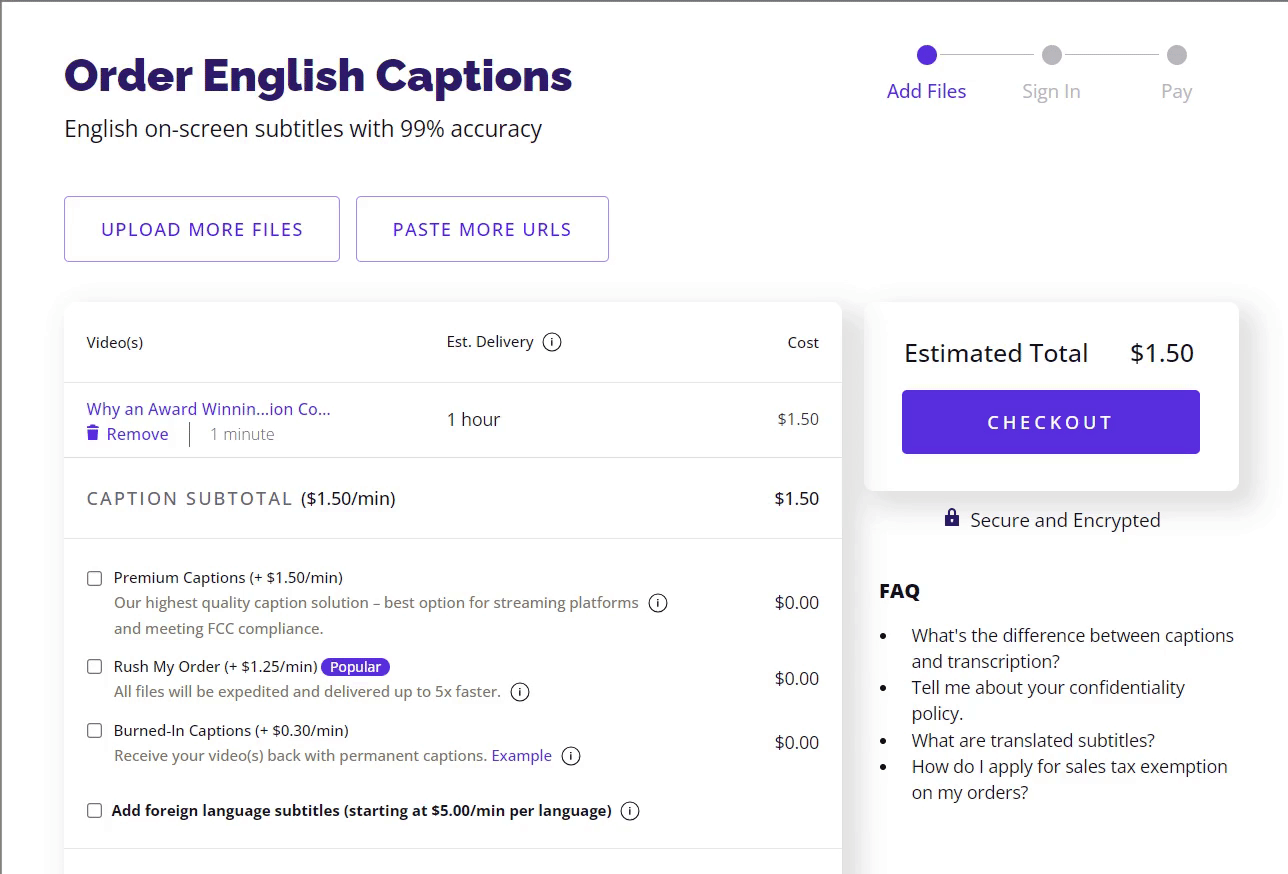 Once the final version of your video is ready, you'll receive an email with a link to download it. That link will be live for 7 days, but you can also re-download open-captioned videos from the download modal for any caption order where the burned-in add-on was ordered.
Need burned in captions for an existing order? Learn how to add them to past orders here.
You can find instructions for adding the sidecar file to major social media platforms in this article.