How do I add captions to a video on Facebook?
Once your order is complete, you can easily download the Facebook Ready .srt file from your account and upload it to Facebook so that your viewers can toggle the captions on when watching your video.
First and foremost, be sure you've downloaded the correct caption file format since Facebook requires that all caption files follow specific naming conventions. When you download the Facebook ready SubRip (.srt), we automatically format the file to meet these requirements. 🙌
If you accidentally ordered another format, no worries. We never charge you to download your file in an alternate format. You can grab the Facebook-ready .srt right from our Captions Editor.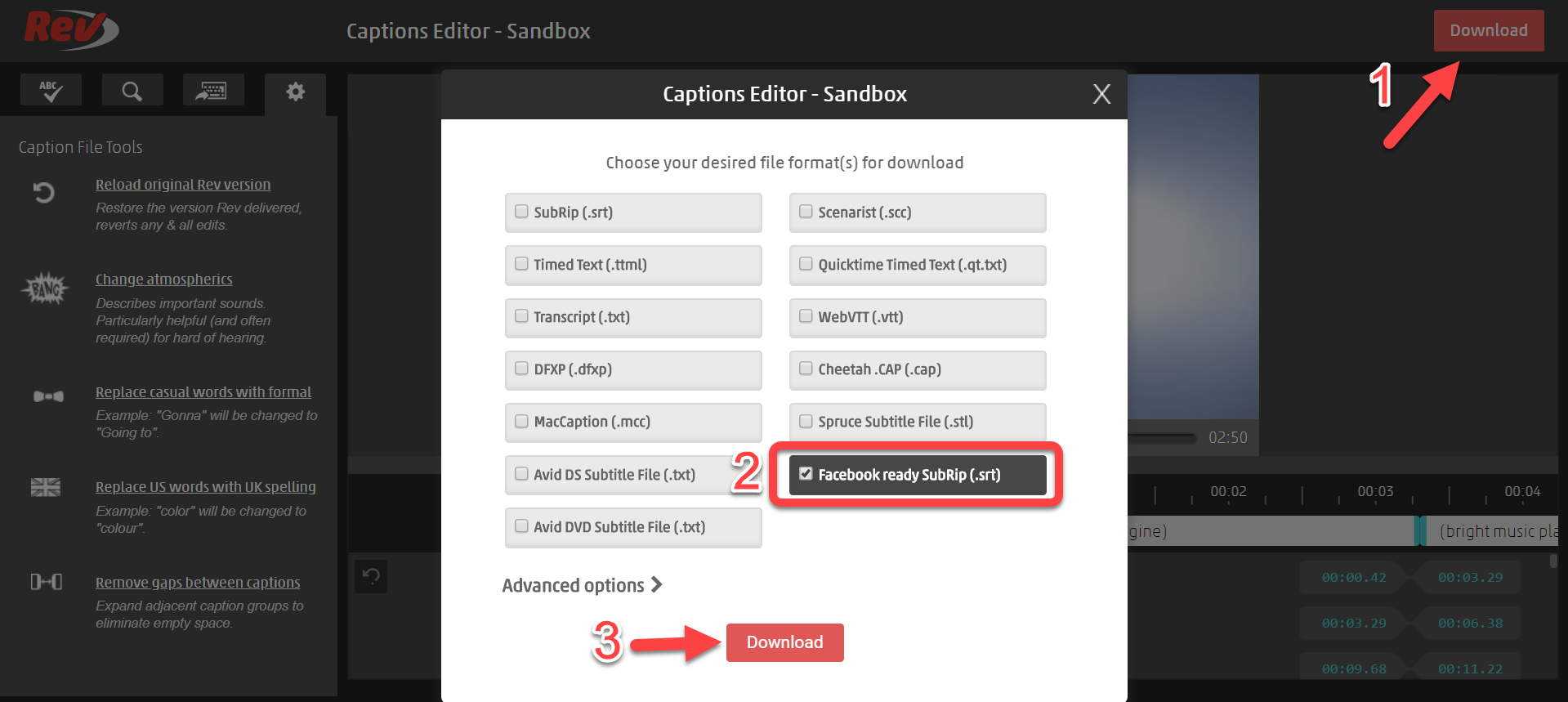 Here's how you add the caption file to your Facebook video:
Upload your video to your Facebook page as you normally would, without captions. When the video is done uploading, click

Subtitles & Captions(CC)

in the column on the right and select the video language (English).
Choose the option to upload a SubRip (.srt) file. You will be prompted to upload the caption file you received from Rev.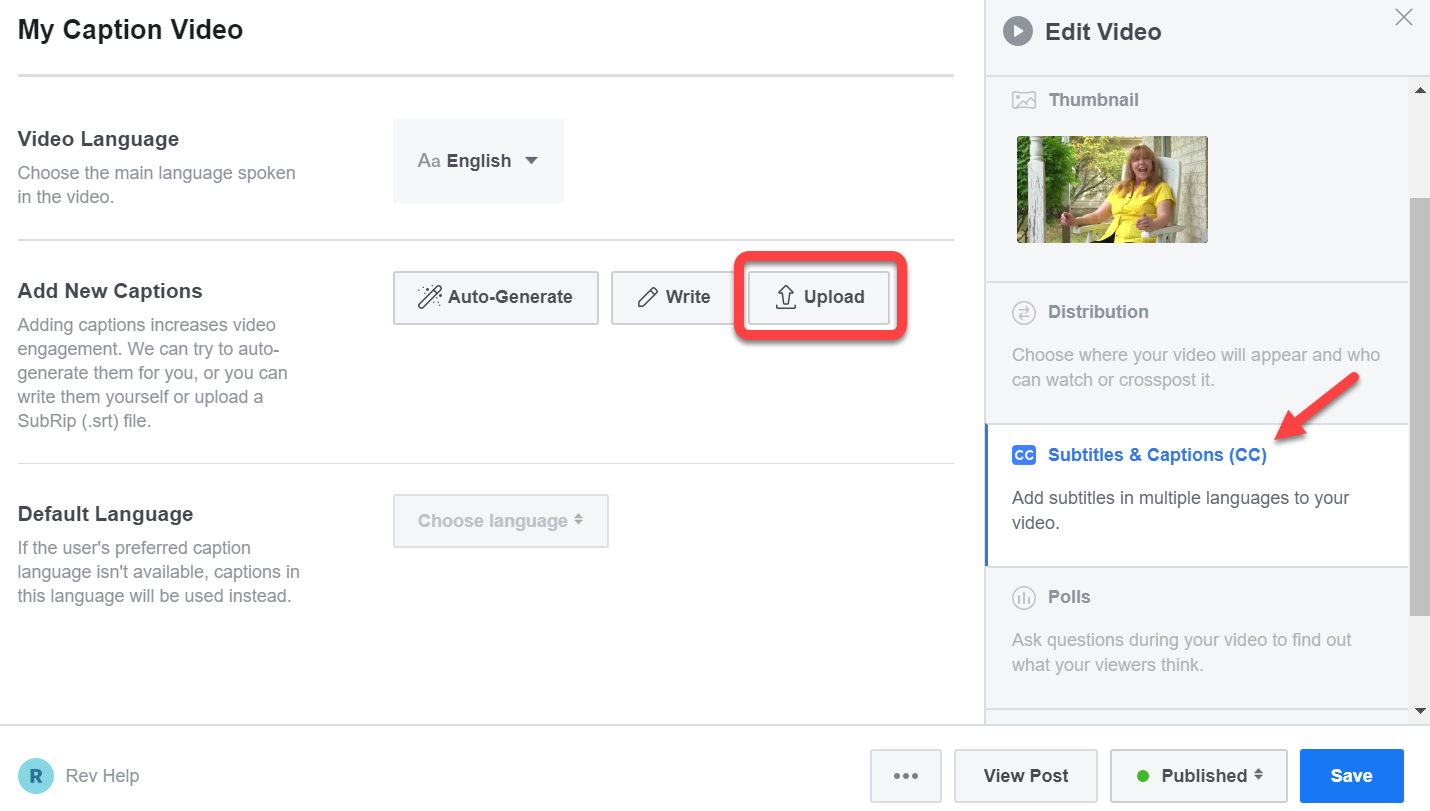 Choose the default language for your caption file (English).
Once the file is uploaded, click

Publish.
If you've already uploaded the video to your page and are trying to add the captions after the fact, find the post on your page's timeline, then click Edit Post and follow the steps above.
Note:
These instructions are for adding captions to a video on a Facebook
page
. To add captions to a video on your
personal profile
,
see this post
.
Watch the video below for a realtime walkthrough.