How do I place an order with YouTube Integration?
Below are the steps you need to take in order to use the Rev / YouTube integration.
If you need help, please email support@rev.com.
1) Go to the Create Your Caption Order page
You can also access this page by going to rev.com and clicking "Captions" and then "Get Started."
2) Click the "YouTube" button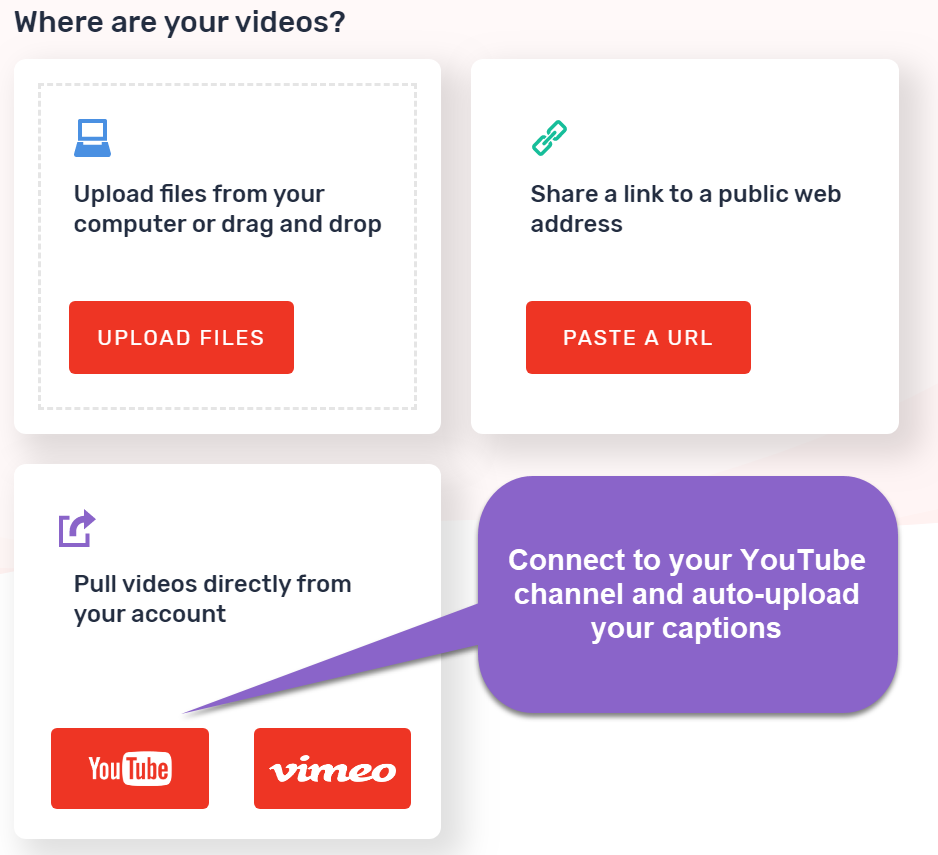 3) Give rev.com access to your YouTube account
This will allow us to download/upload your videos.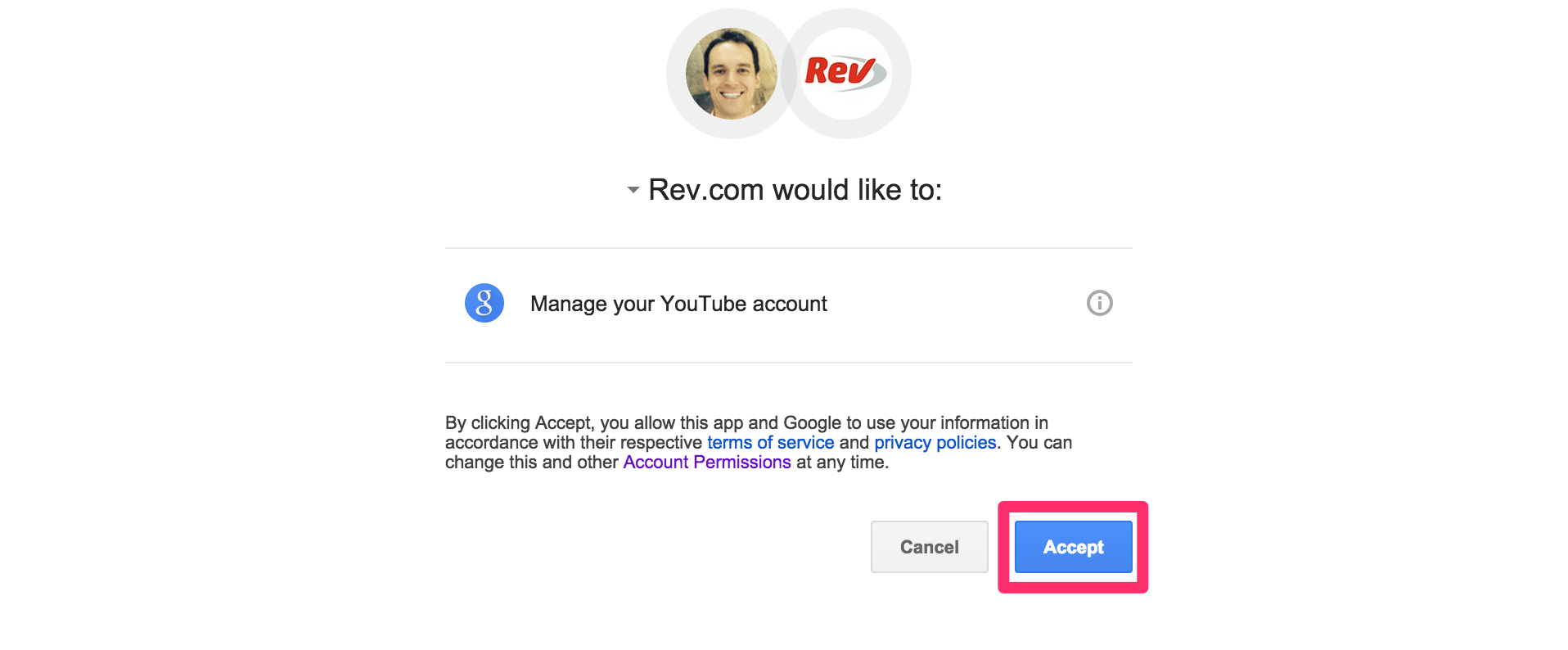 4) Select the videos you'd like to have captioned
Then click "Add Selected to Cart"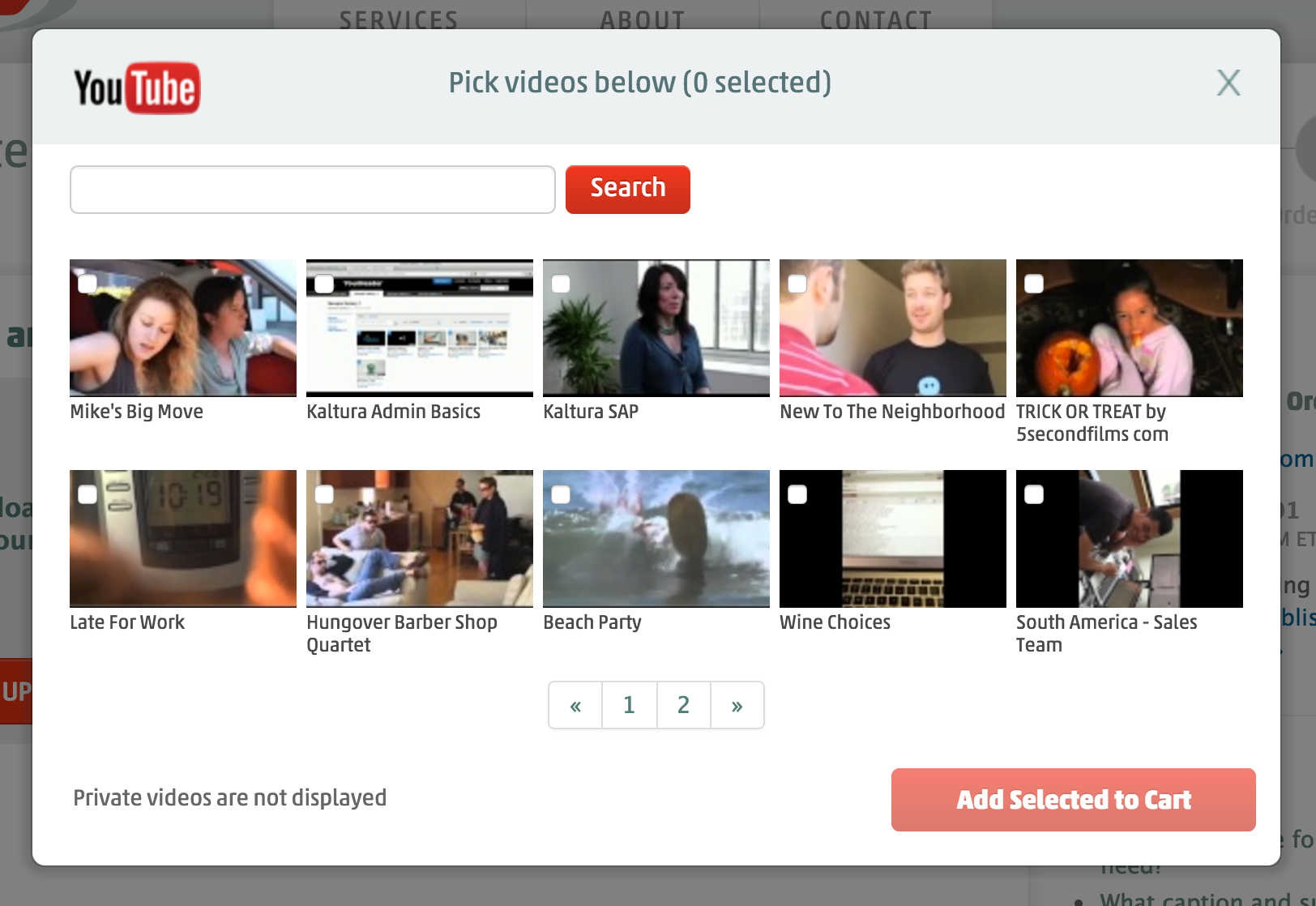 5) Finish the checkout process
Please note that we have pre-selected the option to automatically re-upload the video to YouTube with captions once the work is done.