How do I place an order with YouTube Integration?
Below are the steps you need to take in order to use the Rev / YouTube integration:
1) Go to the Create Your Caption Order page
You can also access this page by going to rev.com and clicking "Services," then "Video Captioning & Subtitles," and then "English Closed Captions."
2) Click the "YouTube" button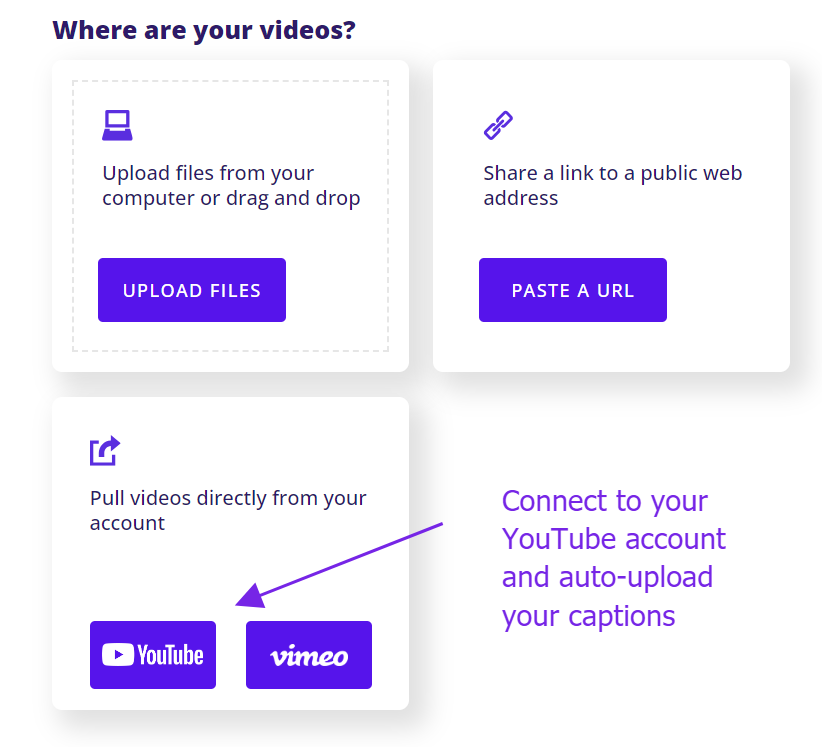 3) Give rev.com access to your YouTube account
This will allow us to download/upload your videos.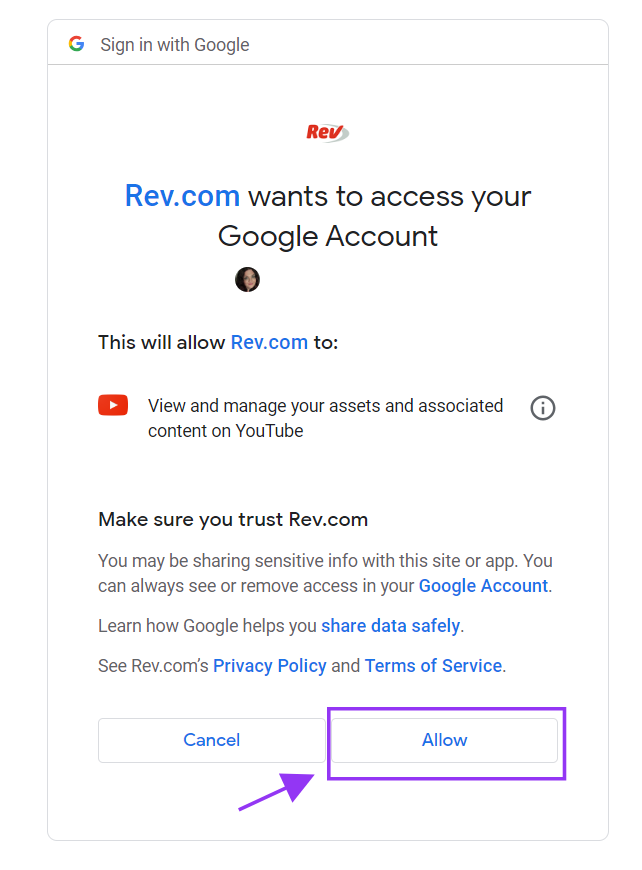 4) Select the videos you'd like to have captioned
Then click "Add Selected to Cart"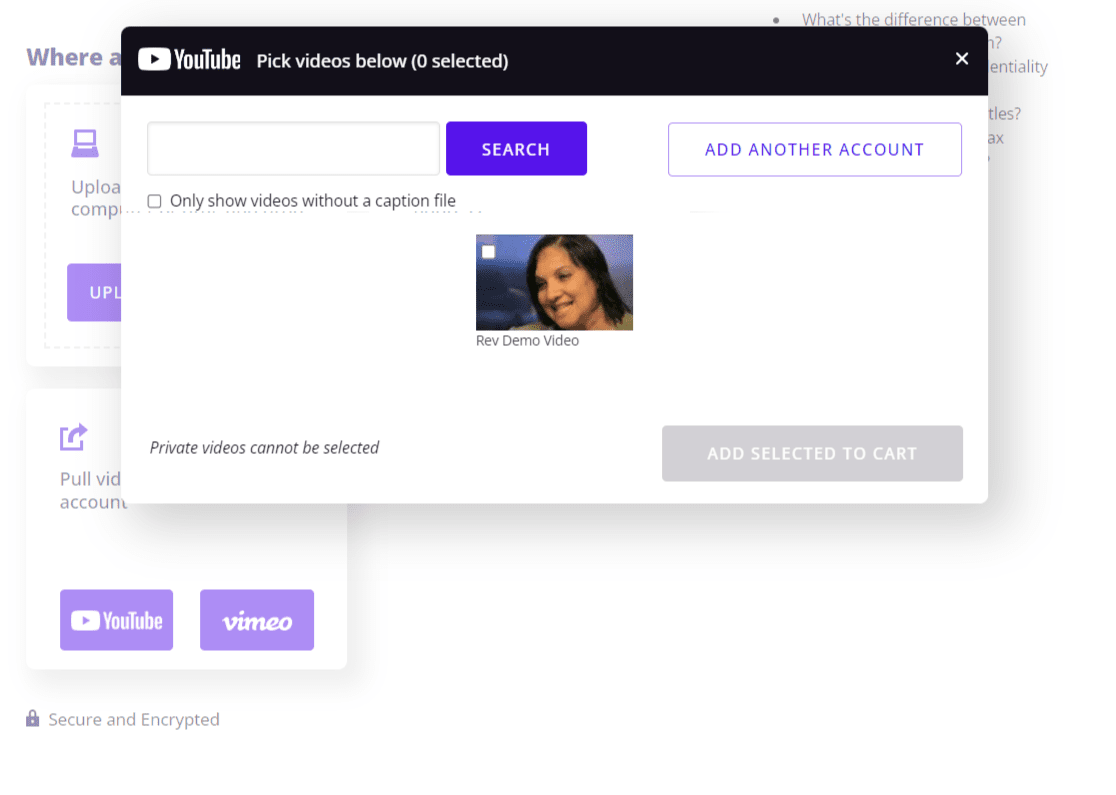 5) Finish the checkout process
Please note that we have pre-selected the option to automatically re-upload the video to YouTube with captions once the work is done.
How do I enable Auto Pull?
Sit back, relax, and let Rev do all the work for you! By turning on Auto Pull, you grant Rev permission to upload your videos to be captioned, just as soon as they are available on YouTube. Here's how:
1)Navigate to My Integrations from your 'Settings' Menu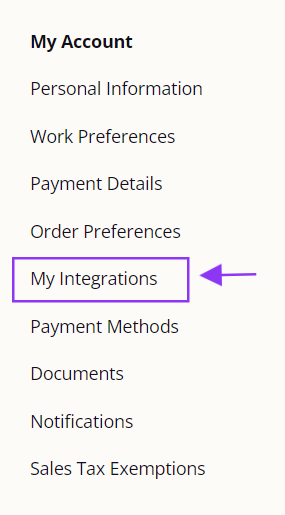 2) Select 'Edit' to open the YouTube settings

3)Enable Auto Pull or Disable, then select 'UPDATE'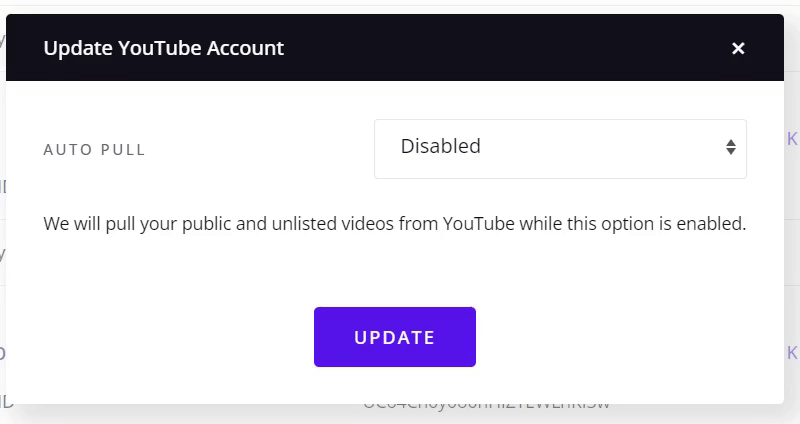 Please note: While Auto Pull is turned on, Rev will continue to pull ALL uploaded videos and charge your payment method on file for new orders. This setting can be turned on and off at any time by you.