How do I place an order with YouTube Integration?
Below are the steps you need to take in order to use the Rev / YouTube integration:
1) Go to the Create Your Caption Order page
You can also access this page by going to rev.com and clicking "Services," then "Video Captioning & Subtitles," and then "English Closed Captions."
2) Click the "YouTube" button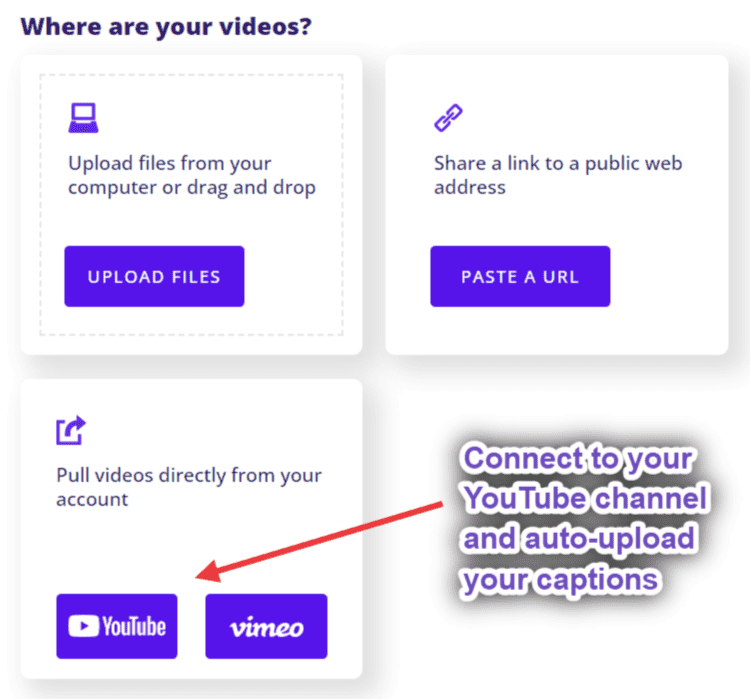 3) Give rev.com access to your YouTube account
This will allow us to download/upload your videos.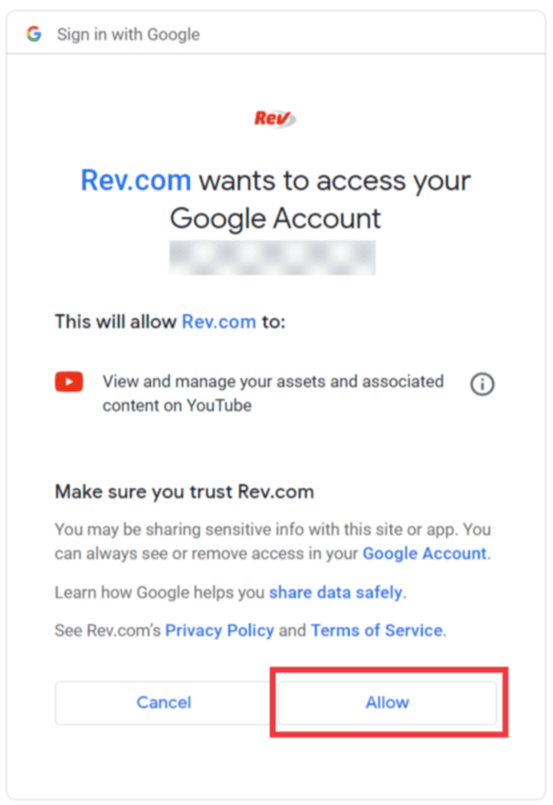 4) Select the videos you'd like to have captioned
Then click "Add Selected to Cart"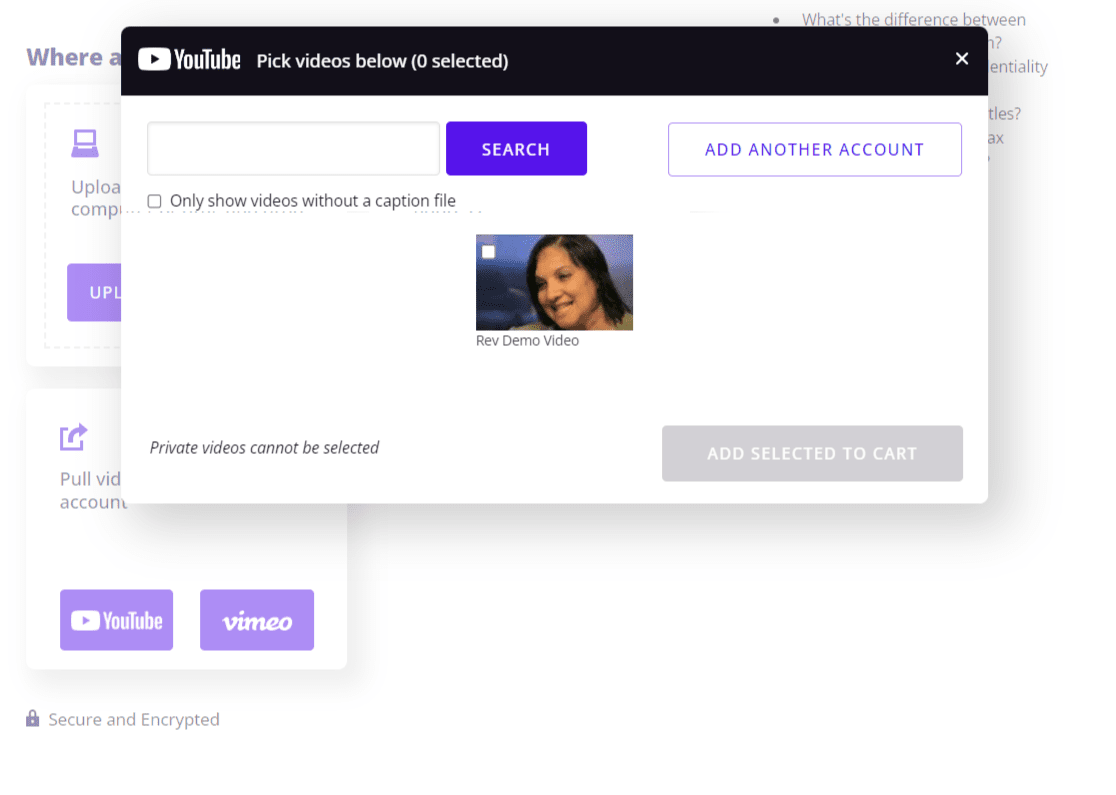 5) Finish the checkout process
Please note that we have pre-selected the option to automatically re-upload the video to YouTube with captions once the work is done.