You can easily delete a transcript from within your account. When you delete a file it is permanently removed from our servers, and we will no longer be able to retrieve it for you. Please ensure you've downloaded everything you need before deleting a file.
To delete a file, visit your Workspace page and click the ellipsis menu (...) for the file or folder that you wish to delete. Click the purple Delete link at the bottom of the list. A pop-up will appear asking you to confirm the deletion. Once you click the purple Delete button, both your transcript and source file will be permanently removed from our servers.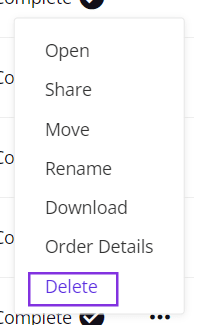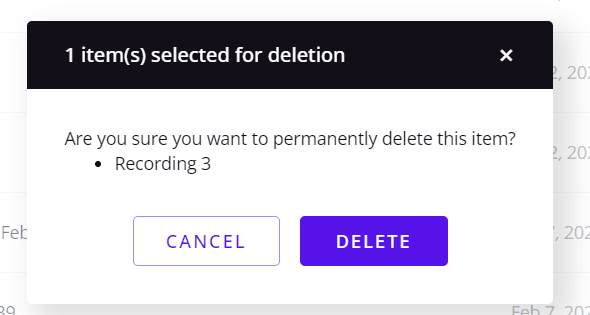 You can delete multiple files or folders by selecting the purple checkbox to the left of the files or folders you wish to delete, then click Delete at the top of the screen.