Sometimes you may have a need to upgrade an automated transcript to a polished one that is created by a human transcriptionist and can improve the accuracy of the transcript to 99% or better. We have provided an upgrade option in the transcript editor that makes this process quick and easy.
You can open the transcript editor by going to your Workspace page and clicking on the transcript name. At the top right of the transcript, there is a purple button that says Upgrade Transcript.
When you click button, a box will pop up asking if you'd like to upgrade your transcription. If you click the Continue button, a new browser tab will open with your audio or video recording already uploaded to the shopping cart. On this screen, you will also see a list of optional add-on services like timestamps, verbatim transcription, and Rush delivery that can each be added for an additional fee.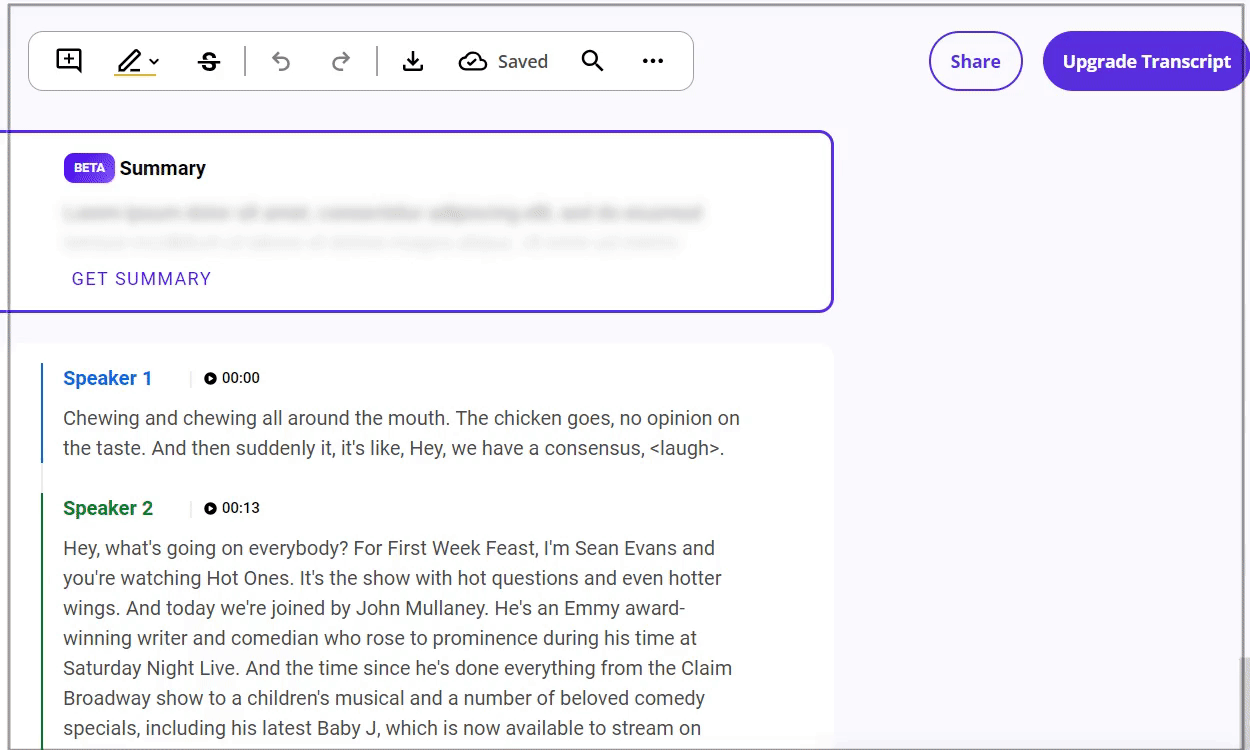 If you don't need to view your transcript before upgrading, you can also place your human transcription order from the Workspace page by hovering over the file name in the list and clicking Upgrade to the right of the screen.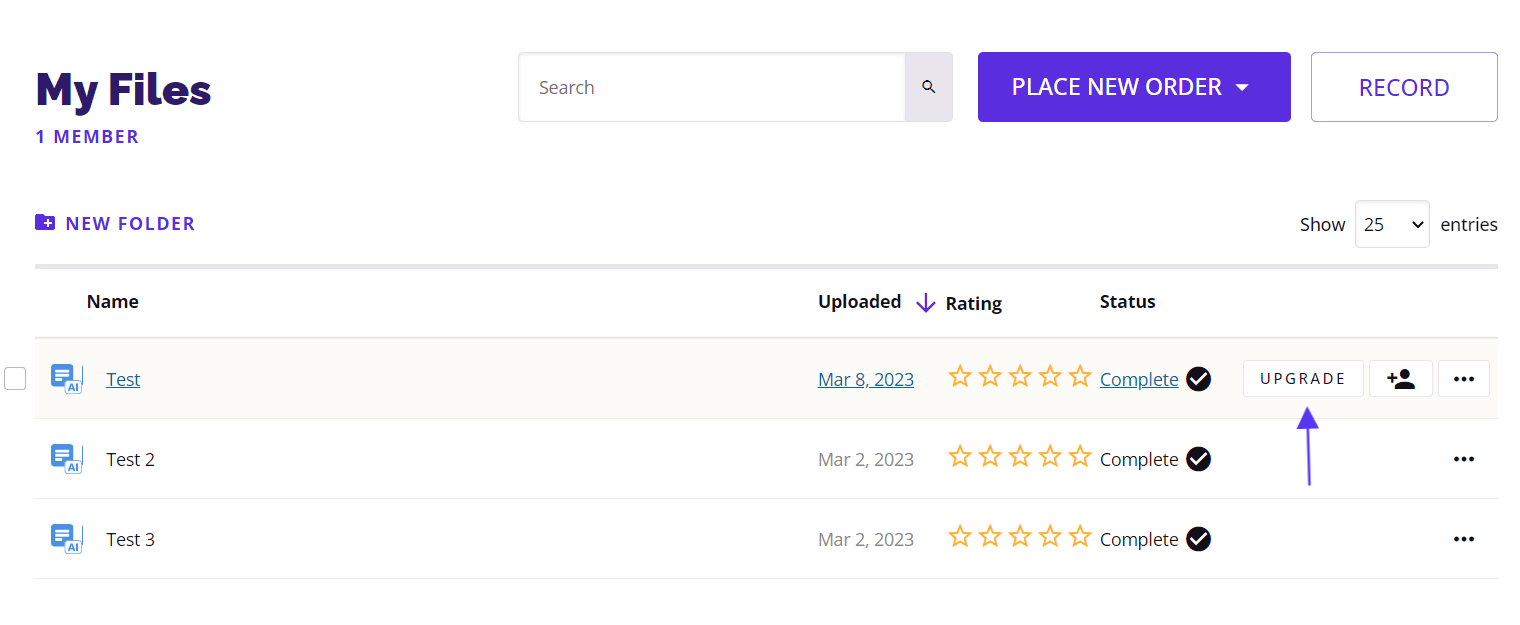 PLEASE NOTE: While our AI transcription service provides the option to download your transcript as a caption file, the human transcription service does not offer that option. If you are needing human captions for your video, a separate caption order would need to be placed here.
Questions? Email us at support@rev.com, or reach out via live chat here.