Is it possible to recover a lost recording?
Rev Call Recorder
Rev Voice Recorder

Rev.com offers 2 apps, the Rev Call Recorder (iOS only) and the Rev Voice Recorder (iOS and Android). The Call Recorder app is used to record phone calls within the US. The Voice Recorder app is used to record your own voice, just like a tape recorder!

We know that occasionally, recordings can be deleted by mistake or phones get lost. However, it's important to outline the features of our apps so you can make sure not to lose your important recordings.

Rev Call Recorder

Your recordings are stored locally within the device. It's important to back up recordings as needed by using the Share option located on the bottom left of your recording choice, as shown below. You may share to another person via email, text, or social media. You may also save your recording by using the same Share option and click 'Save to Files'.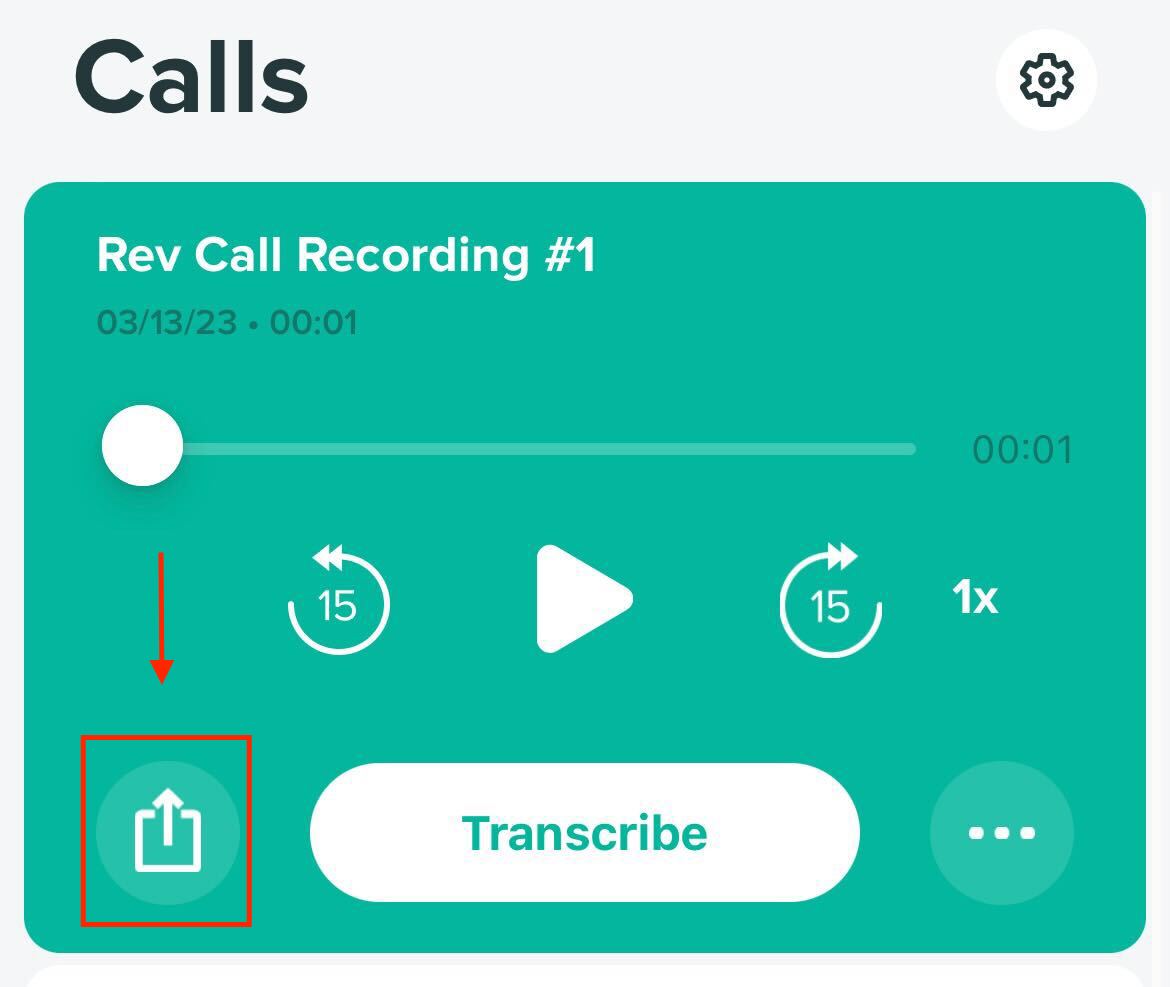 Please note that if you uninstall the app and reinstall for any reason, your recordings are likely to be deleted. Since the recordings are stored locally within that device, if you try to access the app using a different device, the recordings will not be present.

Our server will hold on to call recordings successfully made within the app for 7 days only. If the recording is saved or deleted from the app, as a security measure, they are wiped from our system. These cannot be retrieved after 7 days or if saved/deleted.

If you have placed an order at any point for any of your recordings, they are also available via your Order History by clicking your Order Number, then scroll down to Original Documents. Once the file name is clicked, the download will initiate.

If you fear that you have lost a recording that you have made within the last 7 days, we welcome you to reach out to Rev Support via email at support@rev.com and we can attempt to retrieve the recording for you. We will request some information from you, so it's important to reach out as soon as you think you've lost the recording so we can start the process. Please note, the retrieval of lost recordings cannot be guaranteed.

Rev Voice Recorder

It's important with the Voice Recorder App, that you save your recordings as you make them. If anything happens to your phone and the recordings were not saved, we have no way of recovering them. These recordings do not get stored in any Rev servers and are only saved locally within your phone or if you've placed an order for transcription through Rev, in which they'll be available through your account by going to your Order History by clicking your Order Number, then scroll down to Original Documents. Once the file name is clicked, the download will initiate.

In the app, you can select the recording you'd like to save or share by clicking the desired recording, then 'View'. Then, select the Share option on the top right of the recording, as shown below.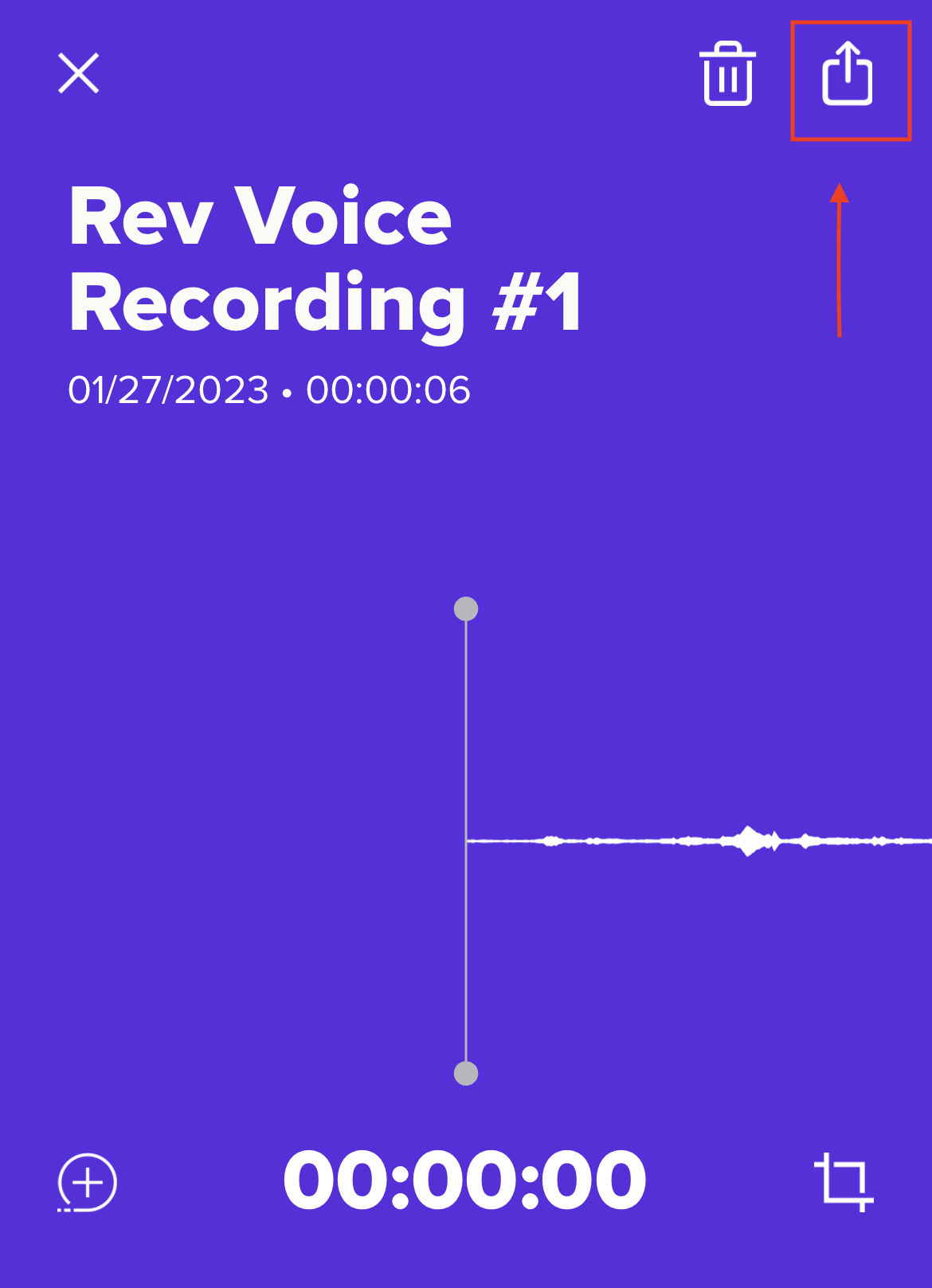 We hope this helps outline what each app is capable of and how important it is to store recordings outside of the device in a Cloud or separate device in the event that something happens to it.

This article will help outline troubleshooting steps if you run into any issues with the Call Recorder. Should you have any trouble with the Voice Recorder, please reach out and let us know.