How do I download my video with burned-in captions?
If you've placed an order for burned-in captions, once your order has been completed, you can review, customize, or reprocess your burned-in captions video by following these steps:
Select your file from your Workspace page to open it up in our Customer Editor

Review your captions and, if necessary, make changes (if no changes are needed, you can skip to the next step)

Click on the download button in the top right of the Customer Editor

Remove the SRT option from the popup so that only "video" remains

Click "next"
This will take you to the burned-in captions customization options. Once you're done making your changes, click on Generate Video to reprocess the burn-in captions.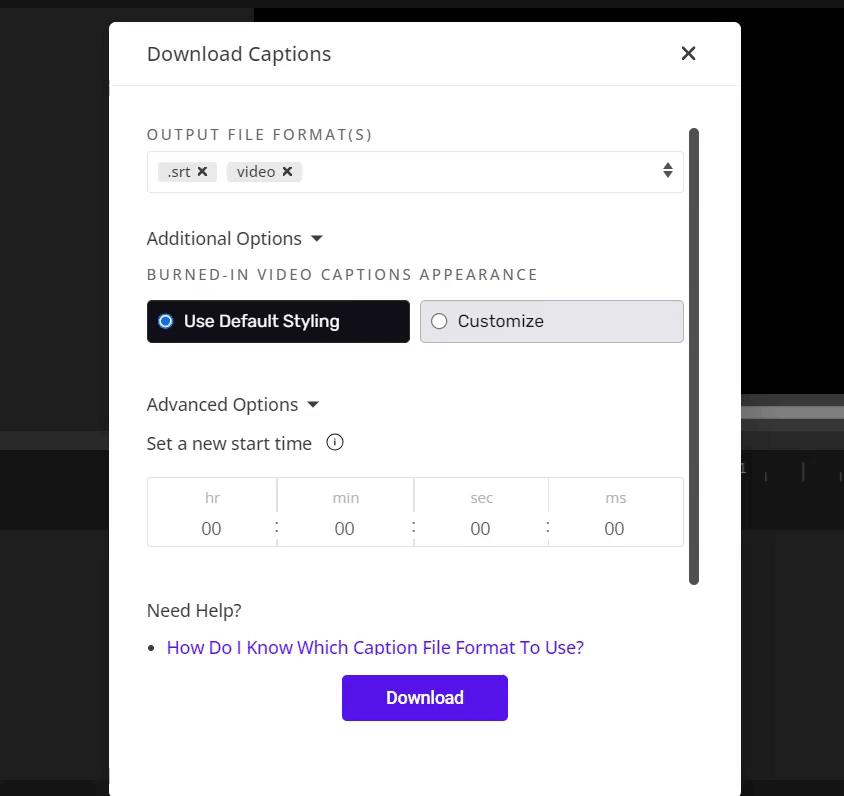 The burned-in video will not be downloaded instantaneously like the other caption output formats; instead, you will be notified via email once your burned-in video is ready, which takes roughly one-fifth of the length of the video (i.e. a 10-minute video may take about 2 minutes to burn the captions in).